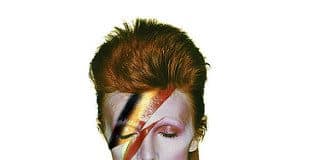 Every day on Radio Nova, just before 11am, we play a couple of songs key to "today in music history" Have a listen! But for now – here's some light reading and watching. January 7th in Music History looks like this.
First of in 1955, 'Rock Around the Clock' by Bill Haley and his Comets, entered the UK chart for the first time.  The original full title of the song was 'We're Gonna Rock Around the Clock Tonight!' and is often cited as the biggest-selling vinyl rock and roll single of all time.
1970, Led Zeppelin kicked off an 8-date UK tour at Birmingham Town Hall. The set list included: I Can't Quit You Baby, Dazed And Confused, Heartbreaker, Since I've Been Loving You, Thank You, Moby Dick, How Many More Times, Whole Lotta Love and Communication Breakdown.
1972, David Bowie released 'Changes' as a single in the UK. This was the last song Bowie performed live on stage before his retirement from live performances at the end of 2006.
1980, Hugh Cornwall of The Stranglers was found guilty of possession of heroin, cocaine and cannabis. He was fined and sentenced to three months in prison.
1993, R.E.M. played a Greenpeace Benefit show at the 40 watt Club, Athens, Georgia, for 500 people. The show was recorded on a solar powered mobile recording studio.
1994, Oasis started recording their debut album Definitely Maybe at Monnow Valley Studio in South Wales. When released in August 1994, it became the fastest selling debut album of all time in the UK.
2004, Drummer John Guerin died of pneumonia aged 64. Worked with Joni Mitchell, Frank Zappa, Linda Rondstadt, Gram Parsons, Todd Rundgren. He also played on the original title tune for the television series Hawaii Five-O.
2020, Neil Peart, drummer and lyricist for Canadian rock band Rush, died from brain cancer aged 67.
Finally for January 7th, Happy birthday Kenny Loggins!
Don't forget you can now get This Week in Music History every Friday from Nova.ie and Radio Nova.
To subscribe to the podcast, just click here