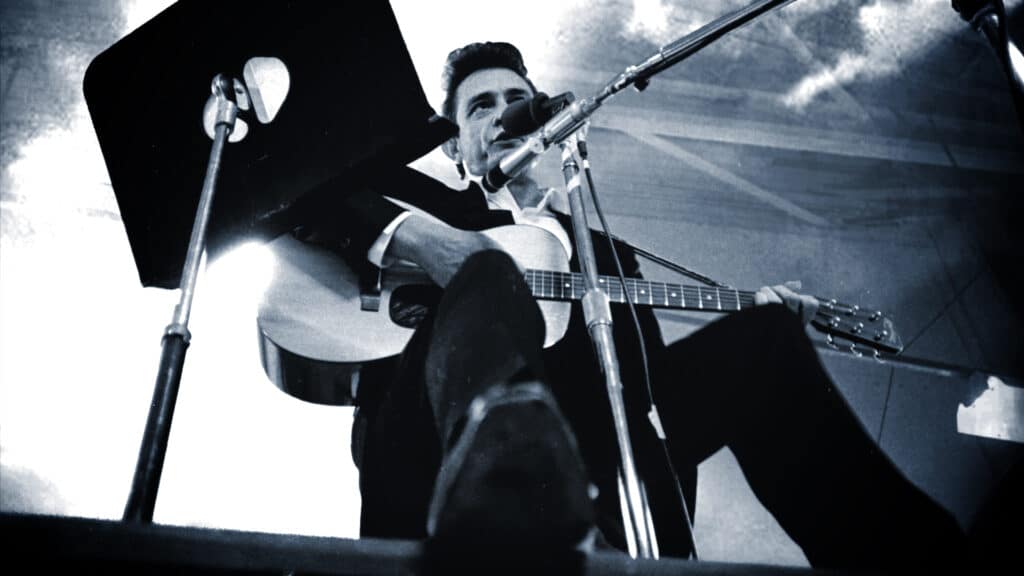 Every day on Radio Nova, just before 11am, we play a couple of songs key to "today in music history" Have a listen! But for now – here's some light reading and watching. July 30th in Music History looks like this.
1955, Johnny Cash recorded his first version of 'Folsom Prison Blues'
1974, Bruce Springsteen and the E Street Band played The Troubadour in Los Angeles, California on a double bill with Roger McGuinn from The Byrds.
1991, A police officer was forced to tear up a traffic ticket given to the limousine that Axl Rose was travelling in after it made an illegal turn. Rose threatened to pull that nights Guns N' Roses gig if the ticket was issued. Arse!
2003, Sam Phillips the founder of Sun Records and studio died in Memphis, Tennessee. He discovered Elvis Presley, worked and recorded with Carl Perkins, Johnny Cash, Roy Orbison,Ike Turner, B.B. King and Jerry Lee Lewis.
2016, Jack White's mission to play the first record in space was accomplished. 'A Glorious Dawn' was played 28,000 meters – Almost 100,000 feet or 30KM, above Earth on a "space-proof" turntable. The record played for about 80 minutes until the high-altitude balloon popped and dropped the turntable, at speed, back towards Idaho.
Finally, happy birthday Kate Bush.
Don't forget you can now get This Week in Music History every Friday from Nova.ie and Radio Nova.