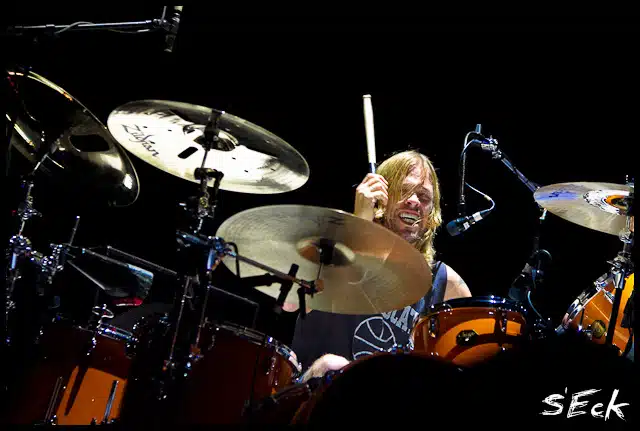 Every day on Radio Nova, just before 11am, we play a couple of songs key to "today in music history" Have a listen! But for now – here's some light reading and watching.  March 25th in Music History looks like this.
In 1964, The Beatles made their debut on Top Of The Pops singing 'Can't Buy Me Love' and 'You Can't Do That.' The show had been recorded on March 19th.
1967, The Who and Cream made their U.S. concert debut at RKO 58th Street Theatre, New York City.
1967, Pink Floyd played three gigs in 24 hours. The appeared at the Ricky Tick Club in Windsor, England, then the New Yorker Discotheque in Swindon and then played at the Shoreline Club in Bognor Regis (in the early hours 26 March).
1969 John Lennon and Yoko Ono started their week long 'bed-in' in the presidential suite at The Amsterdam Hilton hotel. The couple invited the world's press into their hotel room every day, to talk about promoting world peace.
1986 Guns N' Roses signed a world-wide deal with Geffen Records. The band has now sold more than 100 million albums worldwide, their 1987 debut album, Appetite For Destruction has sold in excess of 28 million copies worldwide.
1990 Motley Crue's Tommy Lee was arrested for mooning at the audience during a gig in Augusta. Lee was charged with indecent exposure.
1995 Pearl Jam singer Eddie Vedder was rescued after a riptide carried him 250 feet offshore in New Zealand.
2002 Bono made a appearance at the air rage trial of R.E.M. guitarist Peter Buck, telling the court 'I came to court because Peter is actually famously known for being a peaceable person. I once had to twist his arm to get him to a boxing match'. Buck was later cleared of all charges. He had been accused of attacking two cabin staff and covering them in yogurt, knocking over a trolley and trying to steal a knife. No video of that. But I did find this…
2008 Richie Sambora was arrested in California on suspicion of drink driving. The 48 year-old Bon Jovi guitarist was arrested after a police officer noticed his black Hummer weaving in traffic lanes.
2019, Scott Walker singer with The Walker Brothers died age 76. The US star found fame in The Walker Brothers, scoring hits with 'The Sun Ain't Gonna Shine Anymore' and 'Make It Easy On Yourself'. He lived in the UK from 1965 and became a British citizen in 1970.
2022, A real shocker. At age 50, Taylor Hawkins, drummer of Foo Fighters checked out.
Aretha Franklin was born today and congrats to Elton John, blowing out a few candles today!
Don't forget you can now get This Week in Music History every Friday from Nova.ie and Radio Nova.
To subscribe to the podcast, just click here