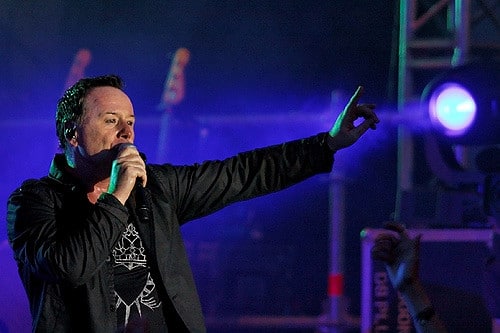 Every day on Radio Nova, just before 11am, we play a couple of songs key to "today in music history" Have a listen! But for now – here's some light reading and watching. May 18th in Music History looks like this.
1964, A riot broke out in Hamilton, Scotland during a Rolling Stones UK tour when over 4,000 fans with forged tickets gate-crashed the bands gig in a hotel.. Always a bit of grief around the stones in those early days. Here's a taster!
1980, Joy Division singer and guitarist Ian Curtis hanged himself in the kitchen of his house in Macclesfield at the age of 23. Grim stuff, Ian had Iggy Pop's album 'The Idiot', playing on his stereo and left a note that said, 'At this very moment, I wish I were dead. I just can't cope anymore.'
1985, Simple Minds were at No.1 with one of the most passed around songs ever… The Fixx, Bryan Ferry and Billy Idol all passing on it, Simple Minds taking it on after Chrisie Hynde suggested they do it.. It was a HUGE hit.. 'Don't You Forget About Me',
2011, John Lennon's handwritten lyrics for the 1967 Beatles song 'Lucy in the Sky with Diamonds' sold for $237,132  at an auction in the US.
2019, A top worn by Kurt Cobain during the singer's last photo-shoot with Nirvana sold for $75,000 at a New York auction. Also sold for $23,000 was Nirvana's handwritten set list from an April 1990 concert in Washington, D.C., which Cobain wrote with black marker on a paper plate.
Happy Birthday to Albert Hammond and the brill Rick Wakeman formally of YES and responsible for that piano on Life on Mars.
Finally, What a voice. Chris Cornell's anniversary today. He took his own life on May 18th 2017.
Don't forget you can now get This Week in Music History every Friday from Nova.ie and Radio Nova.
To subscribe to the podcast, just click here