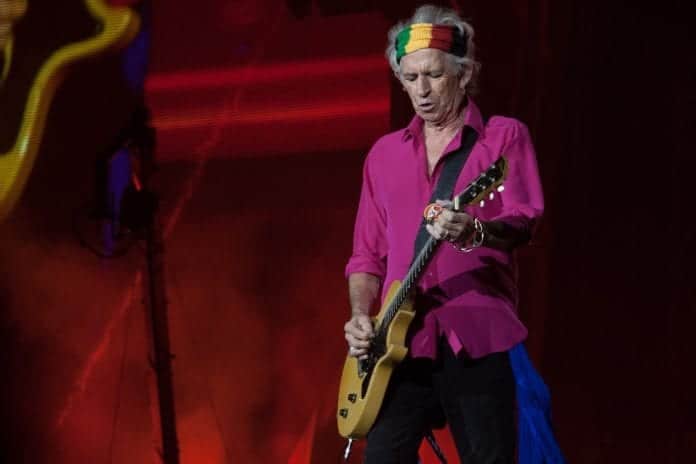 Would you like to listen to the article instead of reading it?
Every day on Radio Nova, just before 11am, we play a couple of songs key to "today in music history" Have a listen! But for now – here's some light reading and watching. May 31st in Music History looks like this.
1961, Chuck Berry opened 'Berry Park', an amusement complex near St Louis. The park had its own zoo, golf course and ferris wheel.
1966, Filming began on The Monkees first TV series.
1975, During a press conference held at the 5th Avenue Hotel in New York City to announce The Rolling Stones forthcoming American tour, the Stones themselves came down the street playing live from the back of a flat-bed truck.
1976, The Who gave themselves a place in the Guinness book of Records as the loudest performance of a rock band when they played at Charlton Athletic Football ground. The sound was measured at a whopping 126 decibels (dB) at a distance of 32 meters (a bit more than 100 feet) from the speakers. The Who beat the standing record of 117 dB, recorded by Deep Purple at London's Rainbow Theatre in 1972. That was an indoor show at which the band's sound knocked three people unconscious.
1977, The BBC announced a ban on the new Sex Pistols single 'God Save The Queen' A lot of time AFTER 1977, on the BBC, this:
1986, Peter Gabriel scored his second solo UK No.1 album with 'So' featuring the singles 'Sledgehammer'
A real WTF story from 2005, when former East 17 singer Brian Harvey was in a critical condition in a London hospital after he fell under the wheels of his Mercedes convertible. The accident happened outside his home in Walthamstow when Harvey was reversing out of his driveway. The singer suffered a broken leg, pelvis and a crushed abdomen and ribs.
2016, A report, from the Midwest Medical Examiner's Office in Minnesota said Prince died from an accidental overdose of the painkiller fentanyl.
Led Zepp drummer John Bonham was born today in 1948, but will forever be 32
Cellist Mike Edwards of ELO would have had a birthday today, Edwards was killed in Devon in 2010, when a hay bale weighing 590 kg rolled down a hillside and collided with the van he was driving.
Check out the weekly Podcast. Marty Miller's This Week in Music History.