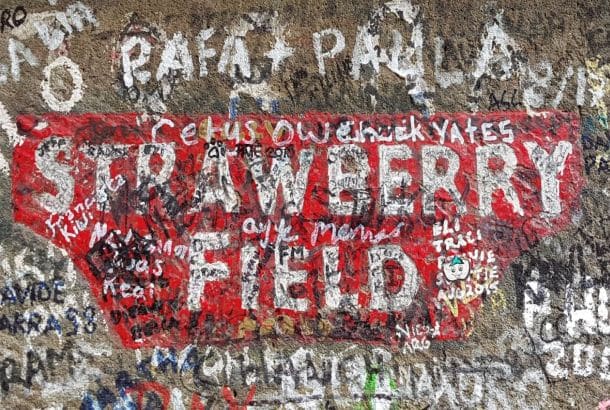 Every day on Radio Nova, just before 11am, we play a couple of songs key to "today in music history" Have a listen! But for now – here's some light reading and watching. October 12th in Music History looks like this.
1955, The Chrysler Corporation launched 'high fidelity' record players for their 1956 line-up of cars.
1969, A DJ on Detroit's WKNR radio station received a phone call telling him that if you play The Beatles 'Strawberry Fields Forever' backwards, you hear John Lennon say the words "I buried Paul." This started a worldwide rumour that Paul McCartney was dead.
Have a listen for yourself.. Hear it?
1974, Blondie appeared at CBGB's in New York City, under the name 'Blondie' for the first time. The name is derived from comments made by truck drivers who catcalled "Hey, Blondie" to Harry as they drove by.
1975, Rod Stewart and The Faces made their final live appearance when they played at Nassau Coliseum, Long Island.
1978, Whilst living at the Chelsea Hotel in New York City, Sex Pistol Sid Vicious called the police to say that someone had stabbed his girlfriend Nancy Spungen. He was arrested and charged with murder.
2016, David Bowie and Prince were both new entries in the latest list of top-earning dead celebrities compiled by Forbes. Prince's pre-tax income for the year was estimated at €22m. Bowie, had an estimated income of €10M Both, however, are dwarfed by Michael Jackson who topped the list once again with a record-breaking estimated income of $800M for the year!
2021, Chieftain Paddy Moloney died at age 83. He played on all 44 of The Chieftains records and appeared on recording sessions for Don Henley, Sting, Gary Moore and Paul McCartney.
Don't forget you can now get This Week in Music History from Nova.ie and Radio Nova.
To subscribe to the podcast, just click here