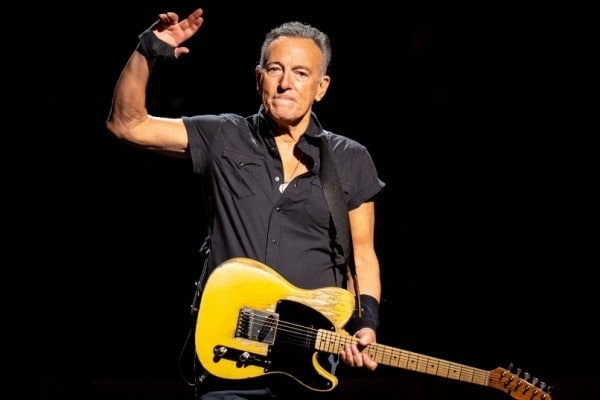 Would you like to listen to the article instead of reading it?
Bruce Springsteen has shared a recent update regarding her health, having been diagnosed with peptic ulcer disease.
This illness forced The Boss to postpone all remaining tour dates with the E Street Band for 2023.
"Bruce Springsteen and The E Street Band have postponed all performances currently scheduled for September 2023, beginning with tomorrow's (September 8) show scheduled for the JMA Wireless Dome in Syracuse, N.Y", Springsteen said last month.
He also added, "Thanks to all my friends and fans for your good wishes, encouragement, and support. I'm on the mend and can't wait to see you all next year".
Springsteen On A "a b**** of a bellyache"
Offering fans an update regarding his health during the October 10 episode of From My Home To Yours, Bruce Springsteen referred to himself as "Your favorite rock star with a bitch of a bellyache".
On his recently postponed dates, Springsteen continued, "Let me take a moment and thank my fans affected by our postponed shows for their understanding".
"I am deeply sorry but this belly thing, despite my ability to laugh at it, has been a monster," the singer added. The peptic ulcer, he said, "is still rocking my internal world".
The Cleveland Clinic has said that, "Peptic ulcer disease occurs when open sores, or ulcers, form in the stomach or first part of the small intestine. Many cases of peptic ulcer disease develop because a bacterial infection eats away the protective lining of the digestive system".
Despite the forced absence from stage, Bruce Springsteen has kept himself busy, collaborating with Bryce Dessner to release a soundtrack for the upcoming movie 'She Came To Me'.
More on this here.