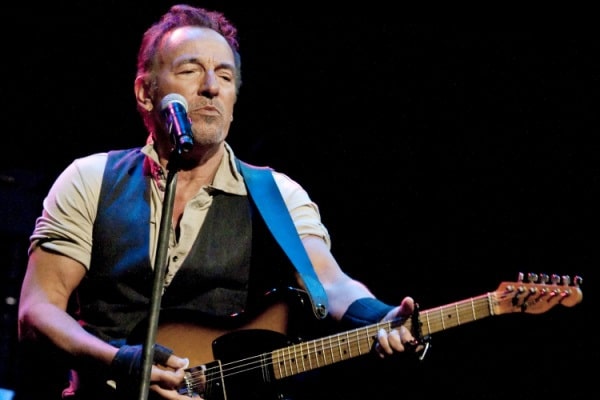 Would you like to listen to the article instead of reading it?
Bruce Springsteen has announced an official postponement of all remaining tour dates for 2023, as he continues to battle peptic ulcer disease.
The singer was initially forced to postpone all shows scheduled for this month, having been treated for "symptoms of peptic ulcer disease".
News of Springsteen's illness was reported in August, where he called off two US shows, after being taken ill for an undisclosed illness.
Confirming the postponement of September shows, Springsteen released a statement via his X account.
"Bruce Springsteen and The E Street Band have postponed all performances currently scheduled for September 2023, beginning with tomorrow's (September 8) show scheduled for the JMA Wireless Dome in Syracuse, N.Y", a statement read.
Bruce Springsteen Says He Is "on the mend"
Following this, another statement was shared on social media, confirming that Bruce Springsteen had called off all remaining shows for 2023, as he continues to recuperate.
Fans who purchased tickets have also been reminded that these tickets will remain valid for the rescheduled dates.
"Thanks to all my friends and fans for your good wishes, encouragement, and support. I'm on the mend and can't wait to see you all next year", Springsteen also said.
Check out the statement in full below.
(1/5) Bruce Springsteen has continued to recover steadily from peptic ulcer disease over the past few weeks and will continue treatment through the rest of the year on doctor's advice. pic.twitter.com/rMgZZsKcfo

— Bruce Springsteen (@springsteen) September 27, 2023
Bruce Springsteen's final show before the postponements took place on September 3 at East Rutherford's MetLife Stadium in his native New Jersey.
That show also saw him perform 'The River' cut 'Two Hearts' for the first time in 6 years with the E Street Band, before finishing with a cover of Tom Waits' 'Jersey Girl'.
Last weekend, Springsteen celebrated his 74th birthday, which was also marked with a special Bruce Springsteen Day in New Jersey.
Find out more on this here.