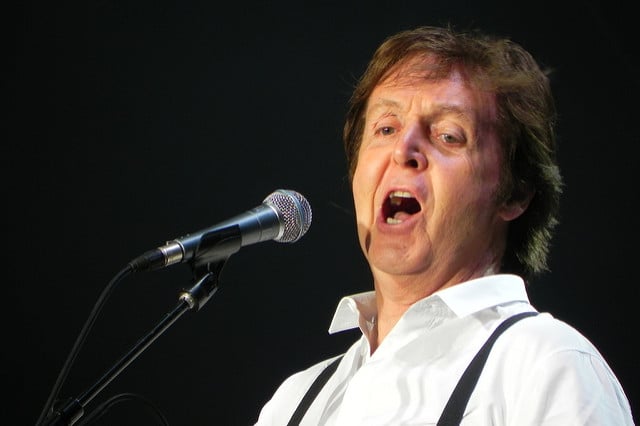 Every day on Radio Nova, just before 11am, we play a couple of songs key to "today in music history" Have a listen! But for now – here's some light reading and watching. October 15th in Music History looks like this.
1965, Jimi Hendrix signed his first recording contract in the UK, where he would receive $1 and a 1% Royalty on all of his recordings.
1973, Keith Richards was found guilty of trafficking cannabis by a Court in Nice, France. He was given a one-year suspended sentence and a 5,000 franc fine and banned from entering France for two years.
1995, Paul and Linda McCartney were the guest voices on The Simpsons in an episode called "Lisa the Vegetarian". Paul's stipulation for appearing was that Lisa's decision to become a vegetarian would be a permanent character change. And that was the way it stayed!
1997, Michael Jackson played the last date on the HIStory Tour at King's Park Rugby Stadium, Durban, South Africa. During the tour, Jackson performed 82 concerts in 58 cities to over 4.5 million fans, visiting 5 continents and 35 countries, including the RDS Dublin in July of 97.
2014, Bono announced he was sorry after U2's latest album was automatically added to the libraries of all iTunes users around the world, saying the move was a "drop of megalomania, a touch of generosity". iTunes users complained that the 11-track Songs of Innocence had been added to their music library without permission and that it was not clear how to delete it.
Don't forget you can now get This Week in Music History every Friday from Nova.ie and Radio Nova.
To subscribe to the podcast, just click here