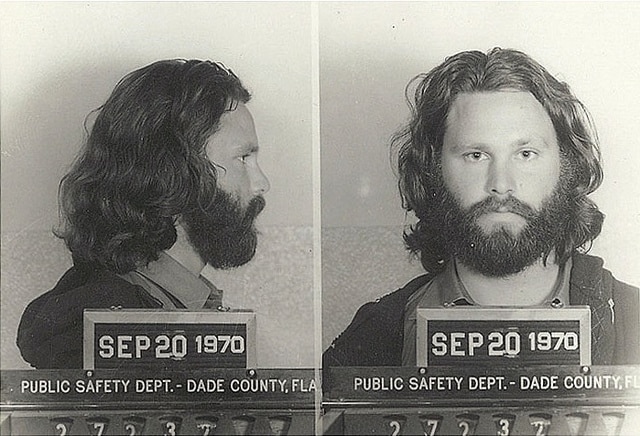 Every day on Radio Nova, just before 11am, we play a couple of songs key to "today in music history" Have a listen! But for now – here's some light reading and watching. October 30th in Music History looks like this.
1970, Jim Morrison of The Doors was fined and sentenced to six months in jail after being found guilty of exposing himself during a gig in Miami.
1971, John Lennon and The Plastic Ono Band went to No.1 on the UK album chart with Imagine.
1978, Blondie released the single 'Hanging on the Telephone', as the second single from the album Parallel Lines.
1990, Guns N' Roses singer Axl Rose was released on $10,000 bail, after being arrested for allegedly hitting a neighbour over the head with a bottle. The incident happened after a complaint to the police about loud music coming from the singer's house.
1998, All four original members of Black Sabbath reunited momentarily to play 'Paranoid' on US TV's David Letterman Show.
2002, Jam Master Jay from Run-DMC was murdered by an assassin's single bullet at his recording studio in Queens, New York.
2019, The top-earning dead celebrities revealed by Forbes showed that Michael Jackson's earnings dwarfed others in the list for a seventh year in a row – he earned $60m as streams of his music rose to 2.1 billion and money continued to pour in from his back catalogue. Elvis Presley was said to have made $39m. George Harrison an estimated $9m in the last 12 months, while John Lennon made $14m.
Happy Birthday Grace Slick of Jefferson Airplane/Starship, On/Off again AC/DC drummer Chris Slade and Eagle Timothy B Schmit
Check out the weekly Podcast. Marty Miller's This Week in Music History.