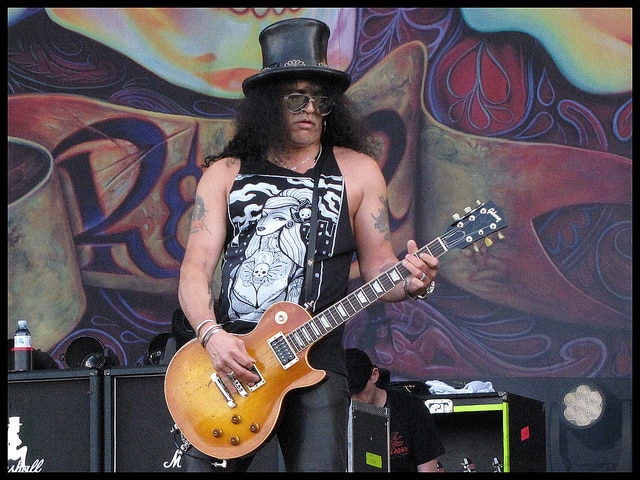 Every day on Radio Nova, just before 11am, we play a couple of songs key to "today in music history" Have a listen! But for now – here's some light reading and watching.  October 31st in Music History looks like this.
1952, Pianist Johnnie Johnson hired 26 year old Chuck Berry as a guitarist in his band. While playing evening gigs in the St. Louis area, Berry kept his day job as a hairdresser for the next three years.
1963, Gerry And The Pacemakers were at No.1 on the UK singles chart with 'You'll Never Walk Alone.' The group's third and final No.1.
1969, David Bowie appeared at a Halloween night played in Gravesend, England. The gig lasted about 15 minutes, after Bowie sang 'Space Oddity' he then dragged a stool on stage, along with a huge book. He then sat and read poems and was booed off stage.
1974, Led Zeppelin held the UK launch for their new record label Swan Song at Chislehurst Caves, Kent, England on Halloween night. Drinks were served by nuns in suspenders, a naked woman lay in a coffin covered in jelly and naked male wrestlers battled each other to celebrate!
1986, Roger Waters went to the high court to try and stop David Gilmour and Nick Mason from using the name 'Pink Floyd', for future touring and recording.
1990, During a gig in Seattle, Washington, Billy Idol dumped 600 dead fish in Faith No More's dressing room. They responded by walking on stage, naked during Idol's set.
1996, Slash announced he was no longer in Guns N' Roses. The guitarist said that Axl Rose and he had only been civil to each other on two occasions since 1994.
Finally, happy birthday to former Smith's ledge, Johnny Marr!
Don't forget you can now get This Week in Music History from Nova.ie and Radio Nova.