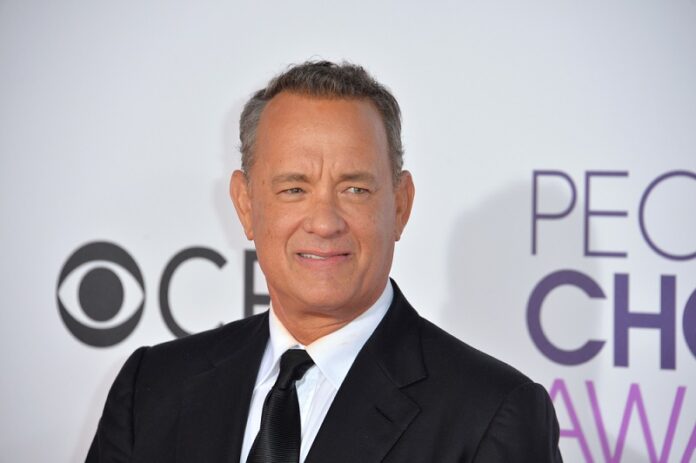 Tom Hanks has been announced as the host of a TV special called 'Celebrating America' that will air on inauguration day next week.
Joe Biden will be sworn in as the 46th President next week on January 20 along with Vice-President elect Kamala Harris.
The show will see performances from Demi Lovato, Justin Timberlake and Bon Jovi throughout the 90 minute special hosted by Tom Hanks.
According to the press release for the TV special, it will "celebrate the beginning of a new national journey toward an America united" and will showcase "the American people's resilience, heroism, and unified commitment to coming together as a nation to heal and rebuild."
It has been revealed that Biden and Harris will make remarks during the TV special. It has been said that the messaging behind their remarks is to "highlight the strength of our democracy, the perseverance of our people, and our ability to come together during trying times and emerge stronger than ever before."
"The program will celebrate American heroes who are helping their fellow Americans through this crisis, including frontline workers, health care workers, teachers, citizens giving back, and those who are breaking barriers."
The 2021 inauguration day will be like no other due to the pandemic and the heightened security measures that were put in place in Washington D.C. after last week's insurrection on the US Capitol which saw Donald Trump impeached for a second time.
Usually there would be a series of celebrations on inauguration day but now, these events will take place on TV or as a live stream event. Both Biden and Harris will still be sworn in on the steps of the Capitol as usual, but it will be in front of a low number of attendees.
It has also been announced that Lady Gaga will sing the American national anthem during the inauguration. She sang the anthem at the 2016 Superbowl.
It is telling the amount of celebrities who are planning to be involved in the inauguration events in comparison to Trump's inauguration.
American's and people around the world will watch the inauguration as many people hope Biden and Harris can undo the damage and chaos the Trump presidency inflicted.