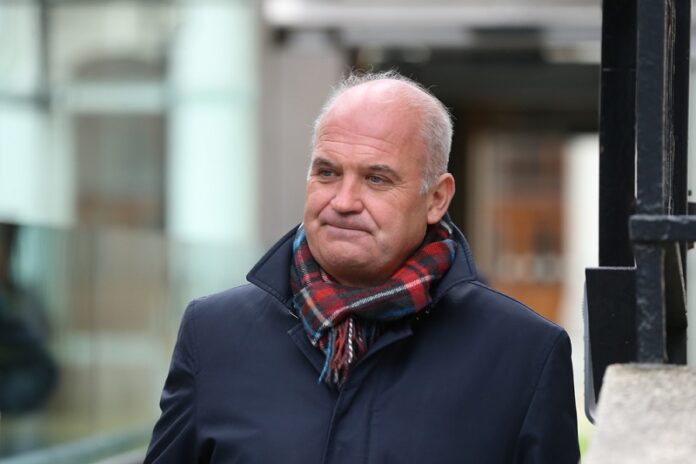 Chief Medical Officer, Dr Tony Holohan has said that there was a substantial amount of socialising done in recent weeks and this has led to cases of Covid-19 spiking.
He has admitted that the new strain of Covid-19 is in the country, but the amount of socialising and shopping done in recent weeks offered a perfect chance for the virus to spread.
Speaking on RTÉ Radio, Holohan said "But, we know we have done a substantial amount of socialising in the country and the socialisation we have done over the past number of weeks has provided more than ample opportunity for this virus to spread in the pattern we have seen."
Despite the new strain, the measures and safe guards that protect us are still the same.
"The important thing to get across in relation to the variant, or any variant, is that the basic measures that the government has mandated – staying at home, avoiding social contact with other people, only leaving home for essential reasons, these are the basic measures that are going to protect us from any of these variants" said Holohan.
When asked if he was annoyed that the Government didn't implement NPHET's advice, Holohan said "The message today has got to be what we do from this point forward and not to look back. At the moment we know we have levels of infection that are unsustainable."
The CMO went on to explain how this third differs from the second. "What is different from the second wave is we are seeing much earlier transmission into older age groups. This is occurring across all the age groups, so much that we are seeing a significant early increase of people being admitted into hospital after the increase in cases that we saw about 14 days or so ago."
Yesterday, Ireland recorded its highest amount of cases with 1,718 cases of Covid-19 confirmed. That record is expected to be broken many times in the coming weeks. A further 13 deaths were also confirmed.
From 6pm today, all non-essential, gyms and swimming pools will close for a month. The Irish Government have placed the country at Level 5 for the month of January to help curb the rise of Covid-19.
For the latest guidelines and new measures coming into effect from today, visit the Government's website here.