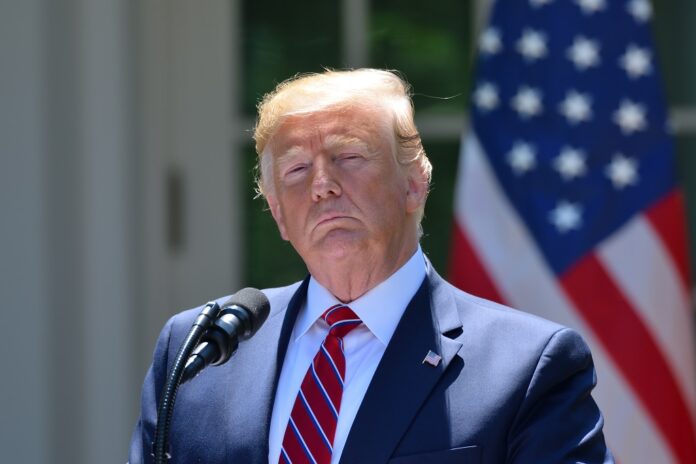 President Donald Trump has given in – just wee bit, mind you – and given the order to release funds to President-elect Joe Biden's transition team. In a letter to the Biden team, the head of the General Services Administration (GSA) Emily Murphy said that the Trump administration is ready to make post-election funds available to the President-elect's transition team.
In a tweet seemingly confirming the contents of the GSA's letter, Mr Trump said that the GSA should "do what needs to be done". This is the closest the President has come to conceding the election which was convincingly won by his opponent.
Close but not close enough, it seems. The President is back at this morning – rambling about the "2020 election hoax".
Thank you Randy, working hard to clean up the stench of the 2020 Election Hoax! https://t.co/I1hgtxe486

— Donald J. Trump (@realDonaldTrump) November 24, 2020
President Trump has spent the weeks since the election claiming, without any evidence, that the election involved widespread voter fraud. And it looks like he intends to keep on keeping on with his various legal cases. The President says that he and his legal team "are moving full speed ahead" and that they "Will never concede to fake ballots".
What does GSA being allowed to preliminarily work with the Dems have to do with continuing to pursue our various cases on what will go down as the most corrupt election in American political history? We are moving full speed ahead. Will never concede to fake ballots & "Dominion".

— Donald J. Trump (@realDonaldTrump) November 24, 2020
So far, all of the Trump administration's attempts to overturn the election through the courts have resoundingly failed. The GSA is the organisation which oversees the funding of the tranistion from one president to another. Emily Murphy has said that there was no political pressure brought to bear on her or her office to stall the release of funds. Given his history of openly strong arming whomever he so chooses, the idea that Donald Trump didn't have anything to do with the GSA's delay in releasing transition funds seems suspect.