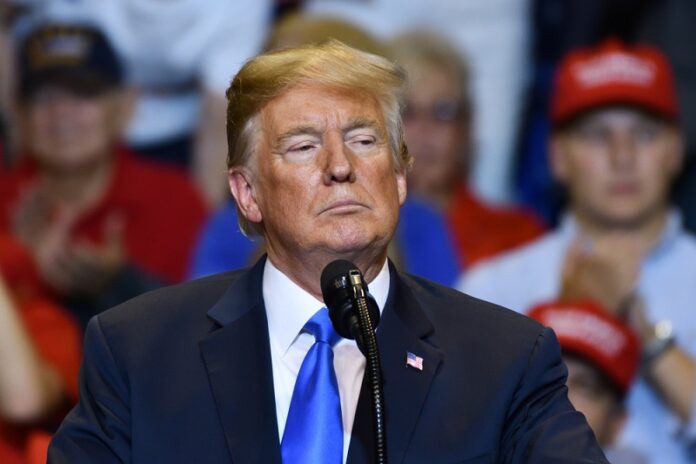 President Donald Trump is planning on issuing around 100 pardons on his last day in office.
According to three people close to the Trump administration, the pardons will include white collar criminals, high-profile rappers and others.
However, there are no plans for Trump to issue a self-pardon.
Sources close to the White House said that meetings took place on Sunday to finalise the details of the pardons.
The President had been issuing pardons at a steady rate but put a halt to them after he was blamed for the insurrection that took place in Washington D.C. on January 6.
QAnon Shaman, Jake Angeli became the poster boy for the storming of Congress. He has been charged with multiple offences due to his actions. However, his lawyer, Albert Watkins has said that his client was answering the President's call.
Watkins said "like a lot of other disenfranchised people in our country, felt very, very, very solidly in sync" with Trump.
Angeli and Watkins both want Trump to issue a pardon for the shaman. However, if Trump were to grant clemency, it would imply that Trump would be acknowledging the fact, that he incited this insurrection and this would be detrimental to his impeachment trial.
Along with white collar criminals and high profile rappers such as Lil Wayne and Kodak Black, other pardons are set to include political allies and potentially family members.
The pardons are just one course of action that Trump is expected to carry out in his final days in office. It has been reported that he intends on declassifying information related to the Russia probe. However with many White House staff leaving, it may be difficult for the President to carry out all his plans.
Meanwhile, President-Elect Joe Biden intends on signing multiple executive orders on his first day in office.
These include making America re-join the Paris Accord to help fight climate change. He is also going to rescind the travel ban on many Muslim countries.
Biden also intends on issuing a mask mandate for all federal buildings and halting evictions and student loan repayments during the pandemic.