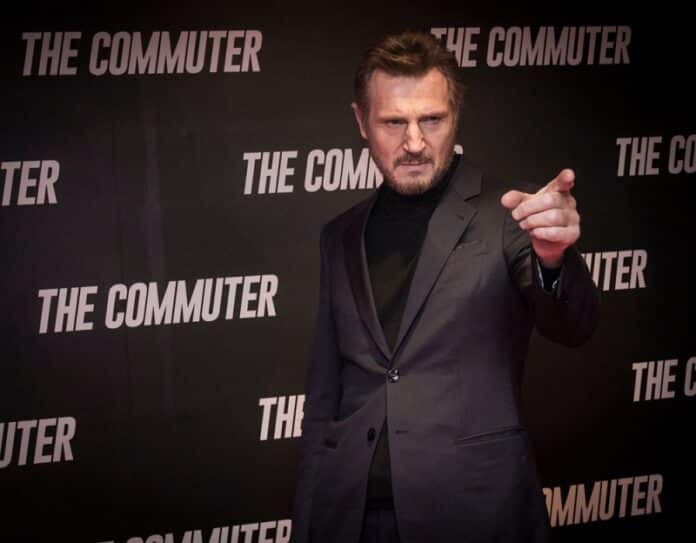 Movie star Liam Neeson has revealed the he intends on retiring from action movies in the near future.
The Ballymena man has more action movies in the pipeline but he is keen to take on less physical roles.
In an interview with Entertainment Tonight, he said "I'm 68 and a half. 69 this year. There's a couple more I'm going to do this year, hopefully, COVID allowing us. There's a couple in the pipeline and, then I think that will probably be it."
Neeson then joked "Well, unless I'm on a Zimmer frame or something."
The Taken star does enjoy beating up actors half his age but sees the funny side in it when he is left breathless by the fighting.
Discussing a recent film, Neeson said "I've just finished (shooting) in Australia and I had a fight scene with a kid – lovely, sweet actor called Taylor."
"And halfway through the fight I looked up, I was breathless and it didn't cost him a cent."
He went on to add "I said, 'Taylor, what age are you?' He said, '25'. I said, 'That's the age of my eldest son!"
Liam Neeson was promoting his new movie, 'The Marksman'. You can check out the trailer here.
Neeson told Entertainment Tonight in a previous interview that he was done with superhero movies as he said "I have no desire to go into the gym for three hours every day to pump myself up to squeeze into a Velcro suit with a cape".
However, fans are calling on him to reprise his role as Zeus from the film 'Clash Of The Titans' for 'Wonder Woman 3'.
He admitted that he didn't know that Greek Gods were involved in 'Wonder Woman' and once he was informed that they do appear with Zeus being the father of Gal Godot's Wonder Woman, Neeson said "I'll call my agent!"