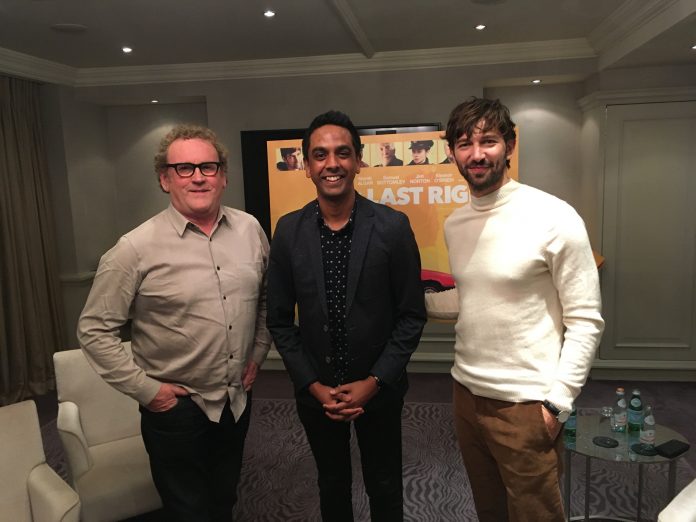 THE LAST RIGHT is a comedy drama road movie that takes us on a journey with two brothers who travel the length of Ireland, with a woman they've only just met and a stranger's coffin on the car roof.
I chatted with two of the stars of this film Michiel Huisman, from Game of Thrones and Irish acting royalty Colm Meaney…
The movie starts when New York-based DANIEL MURPHY wakes on a flight home to Ireland for his Mum's funeral to find elderly passenger PADRAIG MURPHY has died in the next seat. To his surprise the lonely Padraig had just listed him as his next of kin.
In a bid to persuade his autistic brother LOUIS to return to New York with him, Daniel agrees to drive Padraig's remains across the length of Ireland, from Cork to Rathlin Island, to be buried with his brother. Hitching a ride in the passenger seat is the funeral home temp MARY, who is on a mission to correct a drunken mistake. Meanwhile, the police realise Daniel has no business driving off with Padraig's body, and Daniel, Mary and Louis find themselves the focus of a nationwide manhunt.
As they cross the country and the border, sparks ignite between Mary and Daniel. But when a long-buried family secret endangers the fragile truce between the brothers, Mary finds herself caught in the crossfire.
Starring probably the most attractive man I have ever met and an Irish legend, this is a hilarious take on some rather serious issues of death and Austism.
THE LAST RIGHT gets ★★★★★ stars