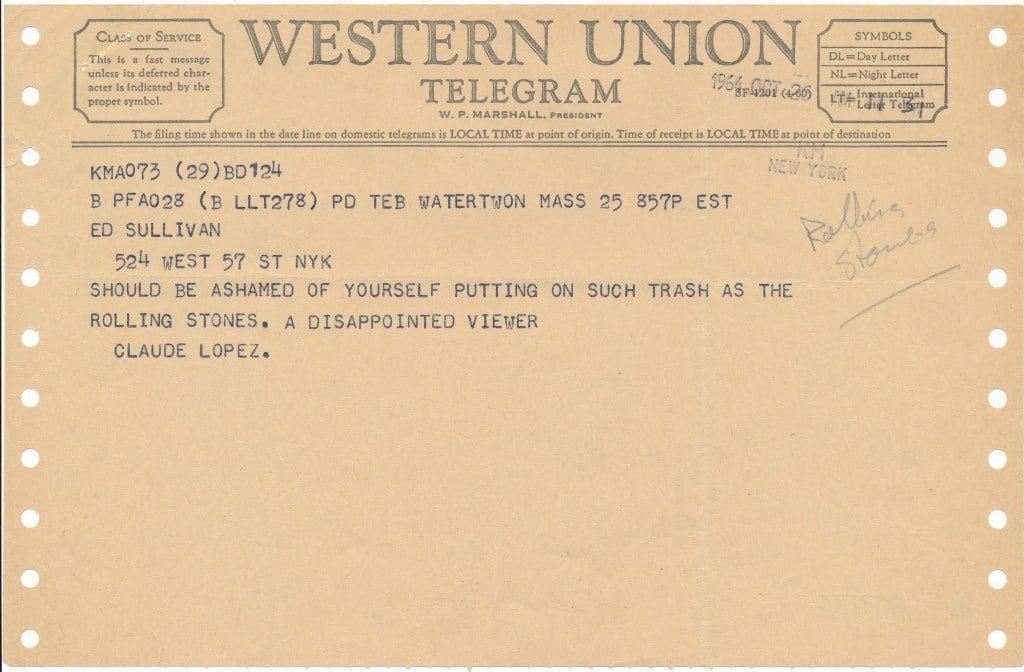 October 25th anyway special to you? Your birthday? Special anniversary? Did you know you share YOUR October 25th with events in music history like this..
1958, Cliff Richard made his British radio debut on the BBC's 'Saturday Club.' The show had started life as Saturday "Skiffle" club in 1957 hosted by Brian Matthew and was broadcast from 10am to 12noon Saturday mornings on the BBC Light Programme.
1964, The Rolling Stones appeared for the first time on The Ed Sullivan Show from New York, performing 'Around And Around' and 'Time Is On My Side'. A riot broke out in the studio, prompting Sullivan's infamous quote, 'I promise you they'll never be back on our show again.' The Rolling Stones went on to make a further five appearances on Sullivan's show between 1965 and 1969.
1968, The double album 'Electric Ladyland' by the The Jimi Hendrix Experience was released. It was also made available as two albums with changed artwork after complaints about the naked women who were pictured on the sleeve. The female models were each paid £5 for the photo shoot and another £5 if they posed completely naked.
1970, Speaking at a US radio conference, President Nixon asked programmers to ban all songs containing drug references. (Good luck with that!)
1985, R.E.M. The Smiths and Tom Waits all appeared on The Tube 
1997, After falling over on stage when reaching for a guitar pick, Johnny Cash announced during a gig in Michigan that he was suffering from Parkinson's disease.
2002, Richard Harris, who had the 1968 US No.2 & UK No.4 hit 'MacArthur Park' died of cancer. The 72-year-old Irish-born actor had been undergoing chemotherapy in London. Though he charted three other times, Harris was better known for his acting roles on stage and film, most recently playing Albus Dumbledore in the first two Harry Potter films.
2004, John Peel died in Peru of a heart attack, aged 65. He was BBC Radio 1's longest-serving radio DJ and the first to introduce radio listeners to the Ramones, The Smiths, Rod Stewart, Blur, the Sex Pistols, T Rex and of course The Undertones!
2014, Jack Bruce, best known as one third of Cream died of liver disease aged 71. Bruce played bass, did most of the singing and was the principal songwriter in the band.
Happy Birthday Helen Reddy, Jon Anderson of Yes & Chad Smith of RHCP!
Don't forget you can now get This Week in Music History every Friday from Nova.ie and Radio Nova.