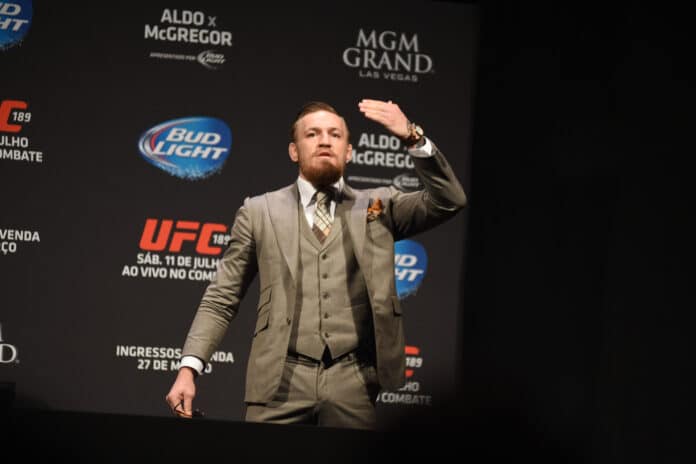 Conor McGregor is being sued by a young woman in a multi-million euro personal injury
lawsuit.
The case is one of two brought against the star over events which are believed to to have taken place in 2018.
It is also believed the young woman has known the UFC fighter for many years.
A second, smaller personal injuries claim has been lodged by the woman's mother.
The alleged incidents were previously investigated by gardai but the Director of Public Prosecutions did not proceed with any charges.
In a statement McGregor's spokeswoman Karen J Kessler said: "After an exhaustive investigation conducted by the gardai which, in addition to interviews of the plaintiff, included interviewing numerous sources, obtaining witnesses' statements, examining closed circuit footage and the cooperation of Conor McGregor, these allegations were categorically rejected."
"The plaintiff knows the facts contradict the assertions in this lawsuit. Mr McGregor will dispute any claims and is confident that justice will prevail."
Pic: : A.RICARDO