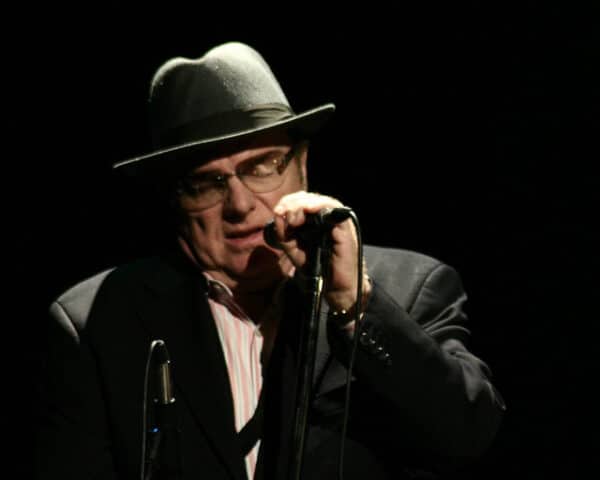 Van Morrison is planning to mount a legal challenge against the ban on live music imposed in Northern Ireland due to the pandemic.
The singer from Belfast has also been a critical voice against the pandemic lockdown for months. Morrison has also criticsed the "pseudo-science" of socially distanced gigs in August. He has written several songs denouncing lockdowns.
One of those tracks is called "Stand and Deliver" and was released with Eric Clapton.
Now, the singer is to begin proceedings against Stormont regulations prohibiting live music in indoor licensed venues in Northern Ireland. Northern Ireland is currently in a six week lockdown, with hospitality and entertainment venues closed.
According to Morrison's solicitor, Joe Rice, live music had not been defined in Northern Ireland's Covid rules. He said that a blanket ban has been imposed on everything. This includes from a heavy metal band to a harp soloist.
Mr Rice also said that it is a different situation to the one in England. Suitable risk assessments allowed live music to take place as part of the tiering system. This was before England was put into lockdown.
Mr Rice said that under this tiering system, Van Morrison performed live in the London Palladium last September.
Morrison has claimed through his solicitor, that this ban is unsustainable. He also added that it is not based on any scientific or medical evidence.
Van's songs on "crooked facts" 
As already mentioned, Morrison has written several songs vehemently against the live music ban in Northern Ireland.
In these tracks, Van has accused the government of cobbling up "crooked facts". He has also written that these restrictions "enslave" the population.
Mr Rice has issued a pre-action letter to Stormont's Executive Order and the Department of Health. It calls on the ministers to show scientific and medical evidence for these rules.
Mr Rice stated on his client Van's behalf, "Many people in the music and arts world in Northern Ireland have been devastated financially, socially and artistically by this complete ban".
He added, "This differs from the law in England and Wales and the evidence behind such a negative decision in this jurisdiction is far from obvious".
Mr Rice claims that Van Morrison is speaking up "on behalf of the thousands of musicians, artists, venues and those involved in the live music industry".
He also stated, that Mr Morrison is "determined to ensure" that when this lockdown is lifted ,artists and musicians will be able to play their part by performing live "to restore the cultural, social and economic wellbeing and success of our society".