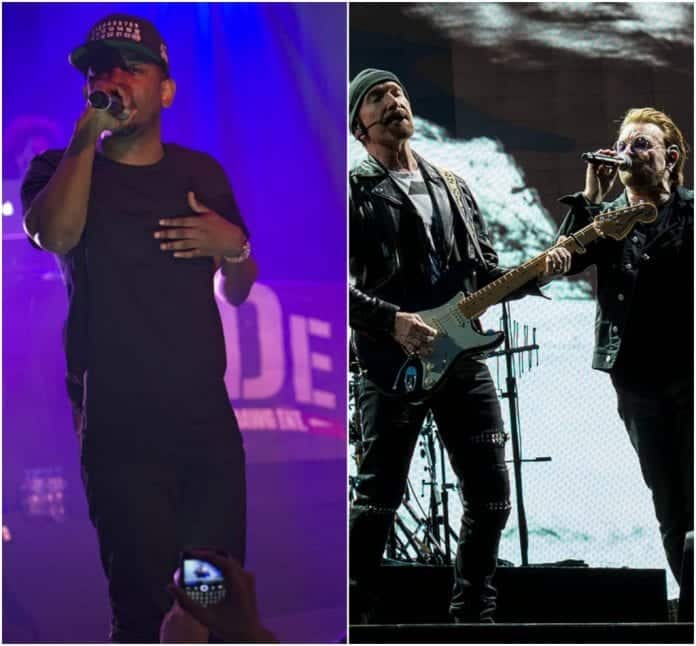 If you saw Bono walking around with Kendrick Lamar you'd probably need to take a second look. The two are VERY different musically, which means that their collaboration 'American Soul' has us intrigued to say the least.
The track is set to feature on U2's new album, songs of experience and is an alternative version of the two's collaboration 'XXX' on Kendrick's latest album 'DAMN'. Check out 'American Soul' below:
They also collaborated on 'Get Out Of Your Own Way' which features on U2's new album too. Check out U2 performing it at the EMA's this week in Trafalgar Square below!
https://www.youtube.com/watch?v=04qHoaX8B1w