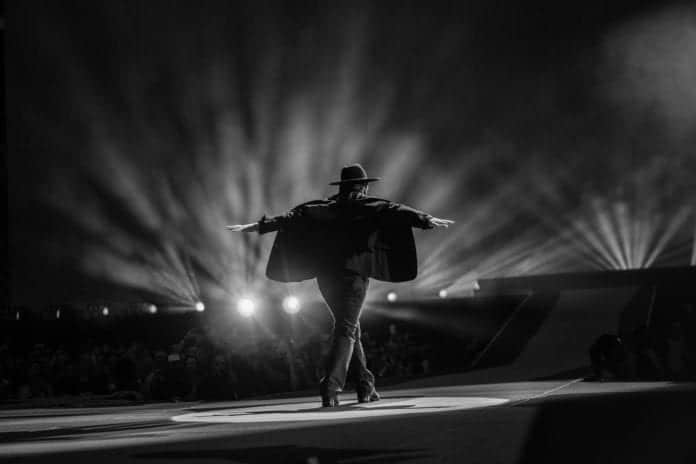 U2 Invited a Special Guest to Join Them on Stage for Their Closing Performance in Paris!
U2 closed their Paris concert on Tuesday with a surprise collaboration with Patti Smith. Smith was invited on stage for a powerful performance of 'Mothers of the Disappeared.' Bono and Smith traded lead vocals with Smith giving a rendition of the lyrics from her 1988 single, 'People Have the Power.'
Watch the monumental performance here on today's edition of Seriously Addictive Music News!
"I was dreaming in my dreaming/ of an aspect bright and fair," Smith recited over the Edge's electrifying guitar tone and Bono's croon. "And my sleeping it was broken/ But my dream it lingered near." The singers ended with an embrace onstage.
Paris was U2's latest stop on their tour which is celebrating the 30th anniversary of their multi-platinum 1987 LP, 'The Joshua Tree'. The band will launch another North American leg in September starting in Detroit.
Paris has become a special place for U2 since the November 2015 terror attacks. The attacks were carried out throughout the city, including the music venue, Bataclan, and saw 120 people lose their lives. U2 came to the difficult decision, after the incident, to cancel their shows in Paris that month – out of respect of what had happened. The following month, after the tragedy, U2 took to the stage in the French capital for their re-scheduled concert. Smith is also no stranger to sharing U2's stage – she joined the band onstage to perform portions of 'People Have the Power'. Smith also performed with U2 two months earlier in London.
*Written by Clare Reynolds