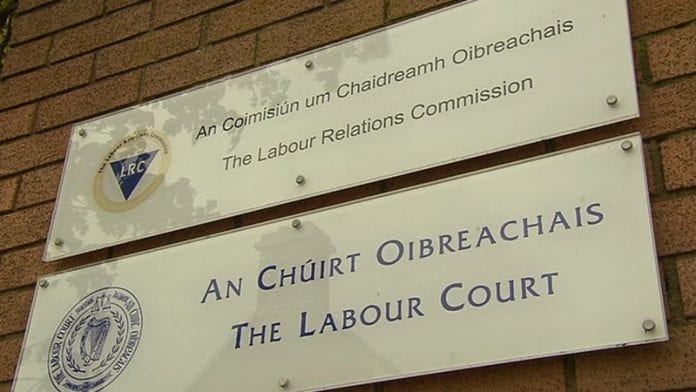 SIPTU will attend discussions at the Labour Court tomorrow (Thursday, 9th November) in relation to the ongoing dispute at Irish Rail.
SIPTU Transport Division Organiser, Greg Ennis, said: "SIPTU representatives have been invited by the Labour Court to attend a full hearing tomorrow morning with regard to the ongoing Irish Rail dispute.
We have confirmed that SIPTU representatives will attend the hearing with a view to achieving an acceptable resolution of the pay dispute."
The National Bus and Rail Union have also accepted today's (Nov8th) invitation from the Labour Court to discuss the rail dispute.
However, the NBRU have cautioned against expectations of a resolution at tomorrow's hearing.
After yesterday's 24-hour stoppage another three days of strikes are planned for November and December.
Yesterday's strike, the second in a planned series of five, affected 70,000 Dart passengers, 45,000 commuter passengers and another 40,000 InterCity passengers.
NBRU General Secretary, Dermot O'Leary, said: "Whilst accepting that the Labour Courts invitation is a potential step forward in attempting to resolve this debilitating and unnecessary dispute, it should be borne in mind that the intransigence displayed by Irish Rail management, led it should be said by the CEO, together with tacit support from the Department of Transport, will make an overall resolution to this dispute more difficult than it might otherwise have been, had the company (over recent weeks), acted in an appropriate manner, with both its own staff and the State's third party industrial relations institutions."
The Irish Times reports that talks are set to take place in the Labour Court at 11.30 on Thursday.
The move comes a day after rail passengers again faced travel disruption on Tuesday as the 3,800 workers at the company staged a second 24-hour strike in a week as part of a dispute over pay.
Irish Rail staff are seeking a pay rise of 3.75 per cent, without provision of additional productivity.
Unions had criticised a letter sent by Irish Rail chief David Franks on Monday which warned employees the dispute could be prolonged and inflict damage on the company and on workers' earnings. Mr Franks urged unions to take their pay claim to the Labour Court.