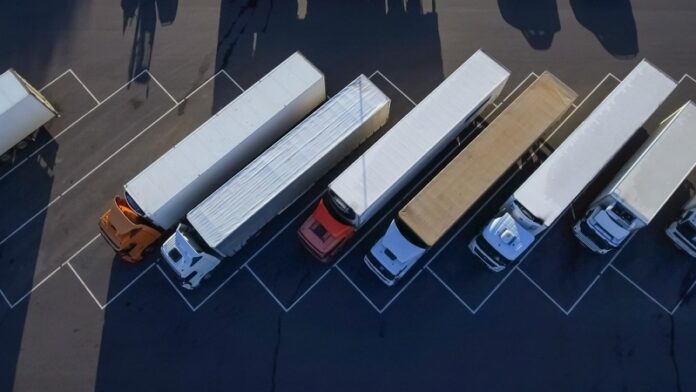 Between 200 and 250 Irish trucks at stuck at British ports due to the UK travel ban imposed by many EU countries.
The President of the Irish Road Haulage Association, Eugene Drennan was speaking to RTÉ Radio earlier this morning and explained the transport crisis.
"Nobody, no haulier, no trucker, no factory should load a truck this morning if that truck hasn't got a confirmed boat booking to go direct to the continent and there are no boats direct to the continent this day."
"We don't have the service line. I've been calling for it all through this year and a report came out that said we had enough capacity and we were safe, well this morning rubbishes that report. We don't have the capacity and we don't have the direct lines into the mainland continent for our goods this morning."
He added that he hoped ferries would get Irish truckers back home in time for Christmas.
"The ferry companies have to do their utmost to get us home and that leaves something to be desired at the moment."
Mr Drennan also appeared on Newstalk and issued a stark warning that people may not get their packages in time for Christmas.
"People who shopped online may not get packages for Christmas now and they may need to do traceability checks this morning to see where their item is and is it on the way."
He continued "The thing with these major sites is that you may end up shopping in Germany – and that may not arrive this week. There is some possibility that some stuff won't get through."  People should check whether their order has left its distribution centre and if not, they may need to make other arrangements."
The travel ban imposed on the UK has caused a transport crisis at the most hectic time of year for traveling.
Minister Simon Coveney has said that the Government are doing everything they can to repatriate Irish truckers stuck abroad. Speaking on RTÉ Radio, the Foreign Affairs Minister suggested that ferries between the UK and Europe would open up again soon and that no trucker should travel without a confirmation booking.
Stena Line has introduced a second vessel on its Rosslare to Cherbourg route. It was due to launch in January and would double the amount the amount of cargo that could be transported. With the early introduction of it, it offers an 3,000 metres of extra freight space, a welcomed relief for who are waiting on packages or trying to get home.