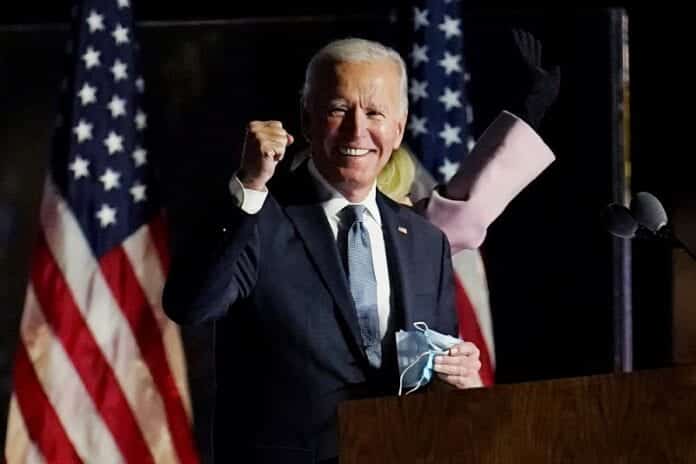 President Joe Biden has said that the US will meet its target of 100 million vaccines weeks ahead of schedule.
When he was running for office, Biden promised that his administration would administer 100 million vaccines by the first 100 days in office.
President Biden said:
"I'm proud to announce that tomorrow, 58 days into our administration, we will have met our goal.
"That's weeks ahead of schedule, even with the setbacks we face during the winter storms, and another big step on the path to putting cheques in pockets and shots in people's arms."
The US has approved three vaccines for use so far and has stockpiled vast amounts of the AstraZeneca vaccine.
Irish politicians have asked Micheál Martin if he inquired about getting some vaccines from America during his meeting with the President on St. Patrick's day.
The Taoiseach has said that America would have to wait until the middle of May before they could loan out any more vaccines.
It was announced last night that the US will loan vaccines to its neighbours, Canada and Mexico.
Press secretary Jen Psaki said the details of the "loan" were still being worked on, but 2.5 million doses would go to Mexico and 1.5 million would be sent to Canada.
She said, "ensuring our neighbours can contain the virus is a mission-critical step, is mission critical to ending the pandemic.",
The US is now aiming to administer 150 million vaccines in the first 100 days.
The country is inoculating on average, 2.2. million people a day and President Biden has said that all adults would be eligible for a vaccine by May 1.
America is the country with the most deaths in the pandemic with more than 530,000 deaths and millions more have fallen ill to the virus.
Meanwhile, Ireland's vaccine rollout continues to falter as the Government remains divided on easing restrictions on April 5.
You can read Radio Nova's report on it here.