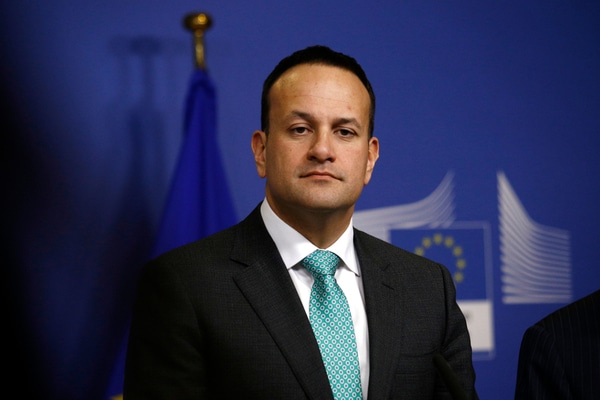 Leo Varadkar has announced that people who refuse an offer of the AstraZeneca COVID-19 vaccine will be left until last. Speaking on RTÉ radio's Morning Ireland, the Tánaiste said those who refuse the vaccine "will have to wait until the end". The Tánaiste's comments suggest that anyone in that group unwilling to receive this vaccine would face a significant wait to be offered an alternative.
Within the first hour of the HSE opening its online portal this morning, more than 9,000 69year-olds registered for the COVID-19 vaccine. Expecting to have more than 80% of the population vaccinated by the end of June, Varadkar warned refusal of the vaccine will cast you to the end of the queue.
On Today with Claire Byrne, Mr Simon Coveney said the safest thing, by far, is to say yes to the offer of a vaccine. The Minister for Foreign Affairs said it was clear that the AstraZeneca vaccine provides "benefits that far outweigh the risks". Coveney has called on the public to "trust the system" which he believes has been decided upon based on risk.
"The message needs to be very clear. AstraZeneca is safe. And it's particularly safe for people over the age of 60, in the context of the threats they face from COVID. People should trust the system because the decisions are being made by public health experts, not by politicians, when it comes to who gets what, and when."
Refusal of the first vaccine offered will see people essentially putting themselves to the back of the queue, until everybody else gets theirs. Mr Coveney said this process is risky as it "will certainly take quite some time" before another is offered.
Mr Varadkar also added that the Government will be sitting down at the end of April to develop the plan for May. The Tánaiste said they are looking "to allow more outdoor activities, [including] a phased reopening of retail and personal services". When queried, Mr Varadkar said hairdressers will be included in this plan, although will not be part of the May 4th rollout.
The Tánaiste said although that is unlikely, "there will be a phased reopening of personal services" over the course of the month of May. There were four things that would determine the pace of the reopening; the availability of vaccines, the variants, case numbers and "the state of hospitals".