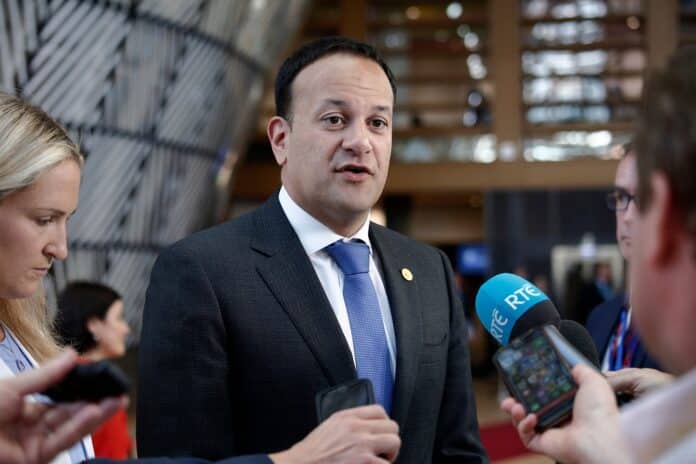 NPHET meets today to discuss the expected lifting of Level 5 restrictions next week. Public health officials will examine the trajectory of Covid-19 infections and then make recommendations to Government. It's widely expected that there will be a removal of Level 5 restrictions and an imposition of some form of Level 3 restrictions from next week.
Tánaiste Leo Varadkar confirmed today that the Government intends to lift restrictions but that it will do so in a phased way, saying that it will be "hair cuts and shopping before nights out". The Tánaiste said that gyms, all retail and hairdressers would open first. Bars and restaurants may have to wait, it seems.
Mr Varadkar said that the Cabinet hoped to begin phasing in the lifting of restrictions next week with a two week period closer to Christmas where household visiting restrictions would be eased to allow for a more normal Christmas with family and friends, despite the coronavirus pandemic. "It is the government's objective to have family dinner on Christmas Day as normal as possible, but it's too early to make that call yet," he said.
While the Tánaiste couldn't rule out a return to Level 5 in the new year, he said he hoped that any such move would be for a shorter period than the current six-week lockdown. Taoiseach Micheál Martin is set to address the nation on Friday to advise on the detail of what will happen next week.