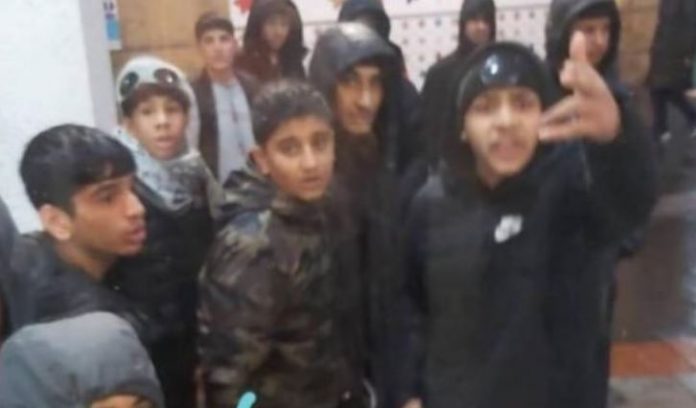 In the Uk, five teens were arrested last night in the city of Birmingham. That's when a gang of 100 youths carrying machetes stormed a cinema in front of a shocked crowd of families.
According to reports, seven police were injured as they attempted to contain the brawl that had erupted outside the busy Star City complex in Birmingham.
Distressed children with their families were queuing up to see Frozen 2 on Friday night. According to The Sun, the incident started just after 5.30pm.
Images have emerged of a young teenager in a Camo jacket and what seems to be a large machete.
Footage also shows terrified crowds evacuated as cops arrested at least five people including a 13-year-old girl on suspicion of assaulting police.
What a shit hole this place is! #StarCity https://t.co/GhQr38p5bI

— Ben Broadhurst (@bennybale) November 23, 2019
Further teens were arrested. Two machetes and a knife were recovered by armed police  It is reported that the violence started during a screening of the gang warfare film Blue Story.
The brawl then moved out into areas where children were queuing to see Frozen 2. Seven police officers were injured last night suffered minor facial injuries.
Cinema management made the decision to close the venue after the brawl. As a consequence of the violence, the film Blue Story has been banned from Vue cinemas.
Blue Story film banned from all Vue cinemas after #starcity riots https://t.co/pAUmlSXSMw #BlueStoryMovie

— Birmingham Live (@birmingham_live) November 24, 2019