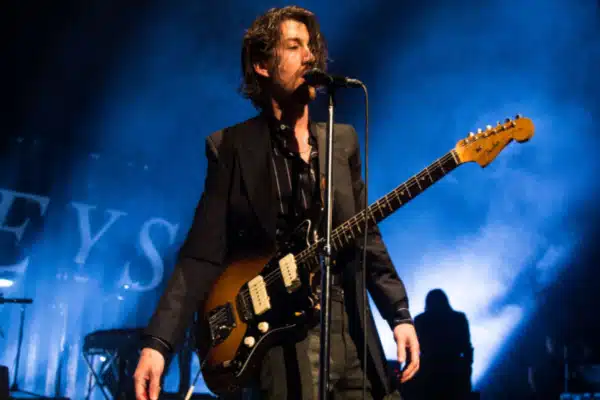 For their first time since 2019, the Arctic Monkeys took to the stage last night.
Treating fans to their classic tracks, the band performed 'Snap Out Of It', 'Brainstorm' and 'Do I Wanna Know'. No new tracks were performed at this gig.
Arctic Monkeys performing "Do I Wanna Know?" in Istanbul tonight

— Mainly Oasis (@mainlyoasis) August 9, 2022
This gig was one of two shows that Alex Turner and co will have at Istanbul's Zorlu Center PSM. The band are also scheduled to perform in Burgas on August 12, Pula on August 16, before taking to the stage in Prague two days later.
Addressing the crowd at Istanbul, Arctic Monkeys' Alex Turner told the fans "It's lovely to see you all". The stage itself also featured a disco ball.
Some footage from these shows were also posted online. Check them out for yourselves below.
🎸 — via: arcticmonkeysturkiye instagram pic.twitter.com/3JwvybFYI1

— Arctic Monkeys Tour (@monkeystour) August 9, 2022
Inhaler Keen To Work With Arctic Monkeys 
This live Arctic Monkeys' performance comes just months after Irish rock band Inhaler said that performing live with the band was a "tick off the bucket list". 
Inhaler bassist Robert Keating also revealed that the band were told of a possible collaboration with the Arctic Monkeys last year.
"We found out about that in November [2021] when we were in America, one of our managers was just like, 'You're going to support Arctic Monkeys in August', and we were just like, 'Yeah but we're not, are we?", Keating said.
"We just didn't really believe it because we grew up listening to them and loving their music and the fact we actually get to tick that off the bucket list is still kind of surreal. We're not really believing that it's actually going to happen". 
Inhaler frontman Elijah Hewson also added, "It's like a Glastonbury in itself for us. We always do this festival at home called Electric Picnic, so it's a massive version of that". 
"It's pretty special because we haven't played a big headline show in Dublin since before lockdown. This is a big weekend for us".