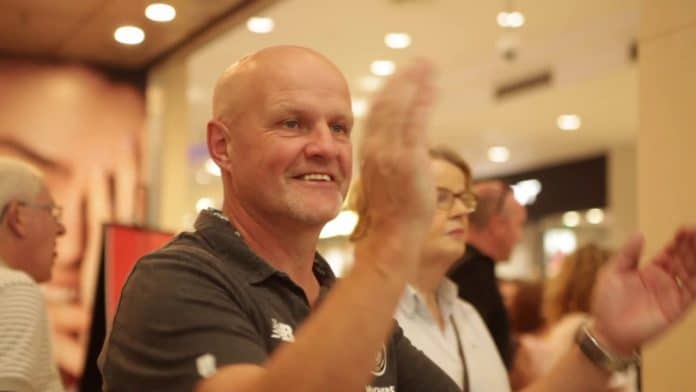 Shoppers at Dundrum Town Centre got a musical surprise this week when a Tallaght choir delivered a Lion King flash mob performance.
The Arabella Voices captivated several hundred passersby singing the classic Disney film's Circle of Life in celebration of the new version of "The Lion King" releasing in cinemas this Friday July 19th.
The flash mob was started by the beautiful voice of soloist Kelly Hannon and culminated in a wonderful musical acapella piece from the 55 member choir.
After the last note from Circle of Life the rapturous applause began and  (as is the tradition with flash mobs) the singers simply dissipated into the crowd.
The performance is reminiscent of other surprises by the cast of "The Lion King" musical on an Australian plane…
In a New York subway…
And even a radio studio!
Utilizing pioneering filmmaking techniques to bring treasured characters to life in a whole new way, Disney's new version of "The Lion King" is directed by Jon Favreau with an all-star cast that includes Donald Glover as Simba, Beyoncé Knowles-Carter as Nala, James Earl Jones as Mufasa, Chiwetel Ejiofor as Scar, Seth Rogen as Pumbaa and Billy Eichner as Timon.