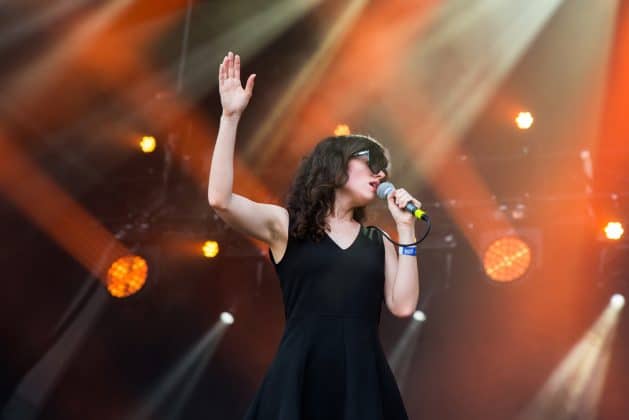 Virginia based musician Natalie Prass is releasing her excellent sophomore album, The Future And The Past, at the end of the week. She played a few songs from the forthcoming LP for Stereogum in New York City. You can check out Prass' intimate session below.
Prass performed 'The Fire' and 'Lost' and wrapped the performance up with the two songs that finish the record, 'Far From You' and 'Ain't Nobody.' She gave introductions to most of the songs with a little bit of a back story as to how they came to be realised.
Meanwhile, Natalie Prass has announced a headline show for The Workman's Club, on 6th November. Tickets for the show are on sale now.
Recorded at Spacebomb Studios, The Future And The Past, showcases a new political depth to Prass's songwriting. The record finds her stripping songwriting back to its most essential elements. Prass channels Dionne Warwick and Janet Jackson and lets her dazzling vocals dance across funky instrumental arrangements. You can preview the entire album here.
The Future And The Past is a record about womanhood and the modern world and the things we can do right this very moment to make them both better through love and support and camaraderie.
Image: Natalie Prass : The Future and the Past: Universal Records