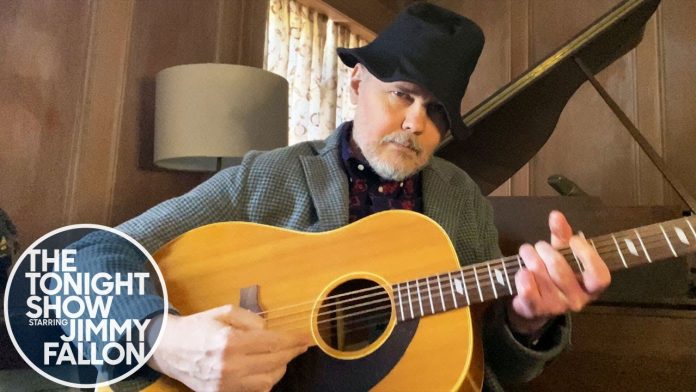 The Smashing Pumpkins' frontman Billy Corgan performed a stripped-back performance of his solo song "Hard Times" for The Tonight Show with Jimmy Fallon last night.
Corgan performed from the comfort of his home for Monday's episode of the show.
Like so many other bands and artists The Smashing Pumpkins were due to go on tour with Guns N' Roses this summer, however the tour has since been postponed because of the Covid-19 pandemic.
Watch the full video here:
https://www.youtube.com/watch?time_continue=1&v=rl_Vs4saG64&feature=emb_title
Crd: The Tonight Show Starring Jimmy Fallon