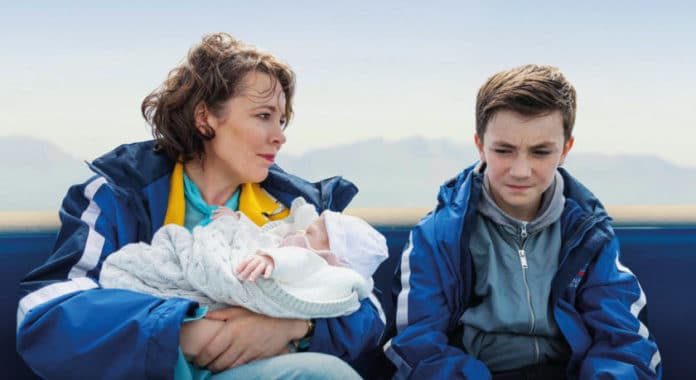 Following a world premiere at the Galway Film Fleadh, JOYRIDE is now in cinemas across Ireland from Wildcard. 
Directed by Emmy-winning documentary maker Emer Reynolds and starring the Academy, Emmy and Golden Globe Award winning Olivia Colman, JOYRIDE is the story of a solicitor, who didn't expect to get pregnant and certainly didn't expect to be hijacked in a taxi stolen by a 12-year-old boy.
Fleeing from his father, 12-year-old Mully steals a taxi and is shocked to find a woman, Joy, in the back seat with a baby.  Joy is on her way to an important meeting, and Mully needs to get some distance from his dad, who's after the cash Mully has with him.  The unlikely pair go on a journey across Ireland, gradually finding the friendship, love and learning, they never knew they needed, in each other. 
JOYRIDE is simply a joy of a film. Just when you think Olivia Coleman cant be any better she does and young actor Charlie Reid from Kildare gives her a run for her money too!
JOYRIDE gets ★★★★★ and I chatted with Emer Reynolds and 14 year old star Charlie Reid.