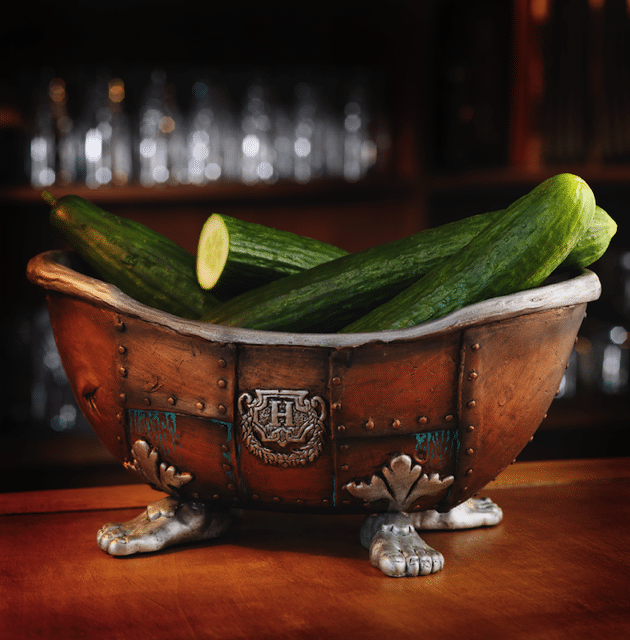 Everyone one knows that gin is best served with a slice of cucumber and gin maker Hendrick's holds the cylindrical plant in such high regard they have given it its own momentous day!
Held across the globe on May 30th, World Cucumber Day is an annual celebration of the remarkable fruit and aims to add delightful peculiarity to everyday universal things and to inspire people to cultivate and embrace their unusual side.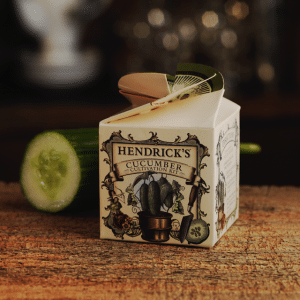 Curious-minded individuals observe the day every year with surreal experiences, events, opportunities and, of course, a refreshing Hendrick's & Tonic, garnished with cucumber.
This year Hendrick's Gin has taken up residency in Café en Seine, the recently-renovated bar and restaurant space in Dublin city, with The Curious Cucumber Hatchery now open for an unusual celebration of the cucumber until June 3rd.
Described as an absurd combination of interactive theatre and performance art, The Hatchery will bring guests through the varied life stages of the cucumber and showcase an exquisite appreciation of the peculiar green gourd.
Accompanying the revelry of the Hatchery will be a delectable bespoke menu created by Stephen Gibson, Executive Head Chef of Café en Seine.
The residency will also include:
Hendrick's Absurdist Aviary – a giant birdcage within the atrium that patrons can enjoy a Hendrick's tipple in
The engineering marvel, Curious Hendrick's Imperfect Pet AKA C.H.I.P. – a walking bar that will serve our most peculiar hero serve, Hendrick's and Tonic, to guests as they explore the Hatchery
Hendrick's Multidimensional Cocktail Creator – an intricate device guests can use to create their own Hendrick's cocktail
Click here for more information about World Cucumber Day and please enjoy the unusual responsibly.