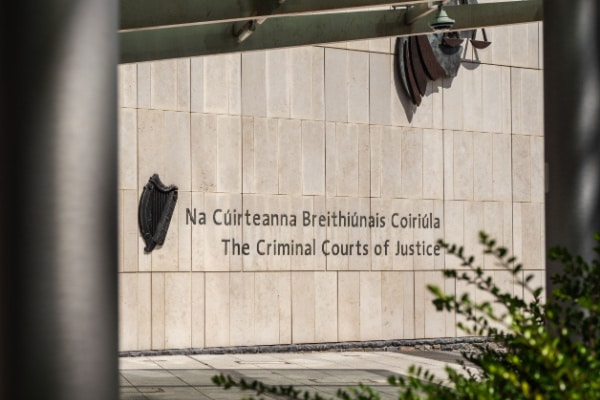 Would you like to listen to the article instead of reading it?
A 26 year old woman who launched a "frightening, vicious and unprovoked" attack on a fellow atendee at a Westlife concert 18 months ago, has avoided a custodial sentence. Instead, Jackie Walsh was handed a 2 and a half year suspended sentence. But, on the condition she underwent 12 months Probation Supervision.
The victim, did not make an impact statement as she is suffering from a bout of depression. The attack appeared to begin when the victim gesticulated to Ms Walsh, that she had sat down in her boyfriend's seat. It is understood that her boyfriend had left to get a burger during the concert.
When the woman pointed this out to Ms Walsh, she attacked her, splitting the victim's earlobe. She also pulled fistfuls of the victim's hair. She then pushed her into a group of people sitting in front of her. Ms Walsh went on repeatedly punch the woman in the head.
The woman said that she could feel blood pouring from her face in this attack. The victim's earlobe was also stitched up at the concert. She also complained of suffering a headache for days after the gig.
Ms Walsh used abusive language to Gardaí when she was arrested on the night. She was released on bail. But, she handed herself into a Garda station a few months later, identifying herself on CCTV footage, confessing to the attack. She also said that she could not remember the attack, having been drinking heaviy.
Ms Walsh assault case:
Ms Walsh with an address at Clonard, Ballybeg, Co Waterford pleaded guilty to assault causing harm at Dublin Circuit Criminal Court. She had no previous convictions and had not come to Garda attention since.
Attack on woman: "frightening, vicious and unprovoked"
Judge Melanie Greally said that the "facts speak for themselves". The judge also described the incident as "a frightening, vicious and unprovoked assault which had immediate consequences for the victim".
However, she did state that testimonials before the court showed that Ms Walsh's behaviour was "entirely out of character". She said that Ms Walsh did not seem like a woman "inclined to engage in violent conduct".
The defence barrister, Mike Perry had also said that her client had written a letter of apology to the victim and remorse to the court. He said her client was "embarrassed, mortified and ashamed" by her actions.
He added that his client had been dealing with some difficulties encountered during childhood, and had been drinking heavily. She had since begun to address these issues in a "serious and profound way", according to Mr Perry.
The judge also accepted evidence from Detective Seargent Stephen Coleman that the accused was heavily intoxicated to a point of "blackout" and could not even recall the attack. As well as the suspended sentence, the judge accepted that Ms Walsh had saved €3,000 as a token of compensation, which the victim was willing to accept.
Judge Greally ordered that Ms Walsh pay that money into the victim's account within 7 days.