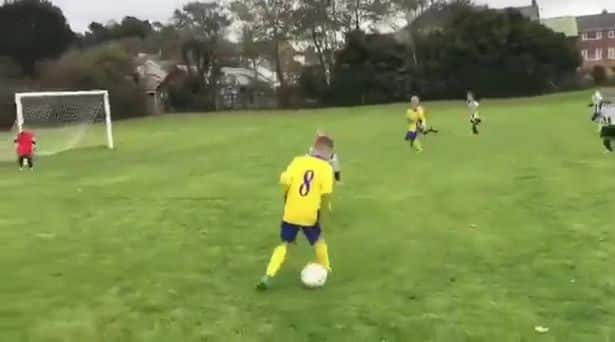 A clip was first posted by @chris_wilks2, who was witness youth game between Bow Street FC Magpies Under 8s and Ysgol Llanilar under 8s.
In the clip we see the moment, a man became dad of the year' in his urge to win at all costs.
The ball looks to be heading into the bottom corner when the dad decides to take action.
Check out the clip below!
https://youtu.be/8i83krhyqUw