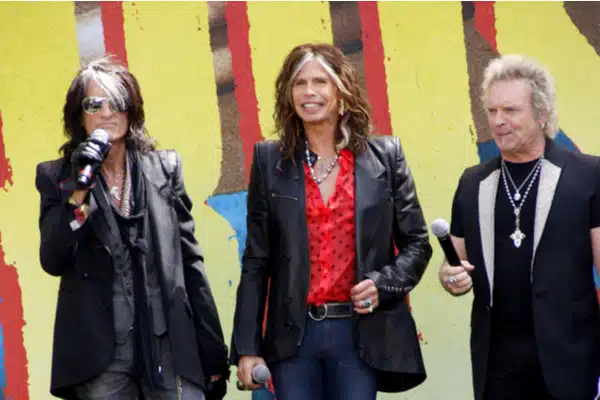 Would you like to listen to the article instead of reading it?
Every day on Radio Nova, just before 11am, we play a couple of songs key to "today in music history" Have a listen! But for now – here's some light reading and watching. April 20th in Music History looks like this.
1968, Deep Purple made their live debut at a gig in Denmark. Formerly known as Roundabout, guitarist Ritchie Blackmore suggested a new name: Deep Purple, named after his grandmother's favourite song after his grandmother had repeatedly asked if they would be performing the song.
1981, John Phillips of The Mamas & the Papas was jailed for five years after pleading guilty to drug possession charges; the sentence was suspended after 30 days. Phillips started touring the US lecturing against the dangers of taking drugs.
1991, Steve Marriott leader of Small Faces and Humble Pie, died in a fire at his home in Essex. His work became a major influence for many 90s bands. Small Faces had the 1967 UK No.3 & US No.16 single 'Itchycoo Park'
1992, 'A Concert For Life' took place at Wembley Stadium as a tribute to Queen singer Freddie Mercury and for aids awareness. Acts appearing included; Elton John, Roger Daltrey, Tony Iommi (Black Sabbath), David Bowie, Mick Ronson, James Hetfield, George Michael, Seal, Paul Young, Annie Lennox, Lisa Stansfield, Robert Plant, Joe Elliott and Phil Collen, Axl Rose and Slash.
1993, Aerosmith released 'Get A Grip' their 11th studio album which became their best selling album to date with sales over 20m. The album which featured the hits: 'Livin' On The Edge' and 'Crazy' also featured guests Don Henley and Lenny Kravitz.
2002, In the dispute over who owned the rights to Nirvana's recordings former members Dave Grohl and Kirst Novoselic asked a Seattle Court to prove that Courtney Love was mentally stable.
2012, Bert Weedon, whose Play in a Day guitar guide set some of the biggest names in rock and roll on the road to greatness, died, aged 91.
2020, Ronan O Rahilly, the man that built Radio Caroline died.
2021, Scottish singer Les McKeown died age 65. Les was lead singer of the Bay City Rollers during their most successful period from 1971 – 1976.
Don't forget you can now get This Week in Music History from Nova.ie and Radio Nova.
To subscribe to the podcast, just click here