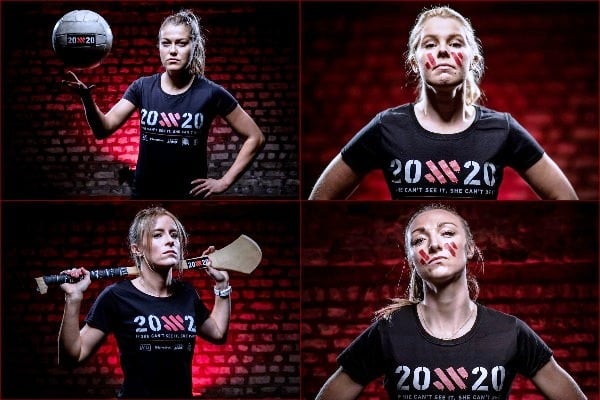 A new campaign is aiming to increase the number of women taking part in sport by 20% in the next two years.
The "20 x 20" initiative is also hoping to increase media coverage for women's sports by 20%, with the same target set for those attending live games.
The latest research by Nielsen found that less than one-fifth of all televised sport features either women only or mixed sport.
The campaign is calling on people and those involved in sport and physical activity to get behind female sport in a concerted effort to increase media coverage, boost attendances and ultimately, grow involvement in female sport and physical activity.
National Governing Bodies, Local Sports Partnerships, clubs, universities, schools, leisure centres, community groups and the public are asked to pledge any action to accelerate progress for women's sport and realise the key objectives.
Individuals are asked to share their pledge idea by visiting 20×20 Twitter, Facebook and Instagram.
International strategies and research reports, which aim to improve female participation, acknowledge that the shortage of female role models is a significant factor. 20×20 will showcase the range and breadth of Irish females involved in sport.
The campaign has the support of AIG, Investec, KPMG, Lidl and Three all of whom are already significant and committed supporters of women's sport through their sponsorships of Dublin GAA, Women's Professional Golf, the Ladies Gaelic Football Association, National Football League and the Ireland Senior Women's National Football Team.
CEO of the Federation of Irish Sport, Mary O'Connor said;
"It is true that women's sport in Ireland receives less recognition and acclaim and as a consequence is undervalued broadly in Irish society. The aim of the 20×20 movement is to give increased profiling to girls and women involved in sport at all levels. We want this campaign to stimulate behavioural change to ensure that subsequent generations have female role models to emulate as athletes, coaches and referees. We aim, through the 20×20 campaign, to showcase the importance and positive influence sport and physical activity has on girls by increasing media coverage and increasing attendances at competitions and events."