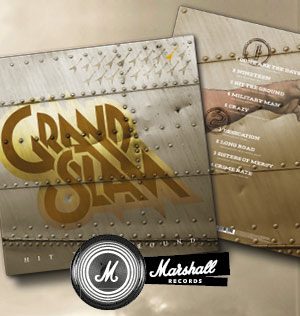 What would Phil Lynott think? Grand Slam is (finally) officially here, 33 years after we lost Philo, with that debut album Hit The Ground.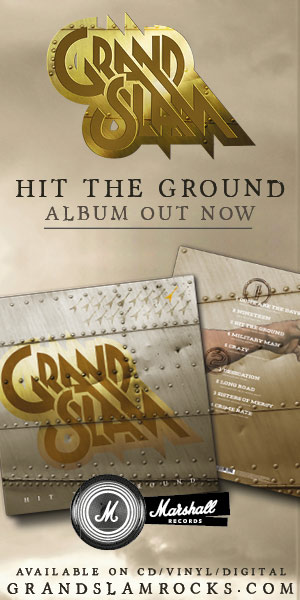 Bit of history, Grand Slam were formed from the ashes of Thin Lizzy, settling on a line-up that featured Laurence Archer alongside the great Phil with keyboardist Mark Stanway, guitarist Doish Nagle and Robbie Brennan in the lineup.
Eight months on from their first live show in April 1984, the band broke up.
"There's a range of demos and recordings from different places and strange mixes out there," explains Archer. "When we finished recording we'd go back to Phil's house and add experimental guitar parts and experimental vocals, and a lot of the stuff that's out there are those experimental mixes. They're not finished."
Till now!
Marty Miller caught up with Lar Archer (Stampede, UFO, Grand Slam) to ask why now?
To find out about working with Phil all those years ago, why is he the only one of the original line-up taking on this challenge and how it's all been so far…
"Hit The Ground" track listing is:
Gone Are The Days
19
Hit The Ground
Military Man
Crazy
Dedication
Long Road
Sisters Of Mercy
Crime Rate
Grand Slam
"Hit The Ground" is released through Marshall Records and is available on CD, LP, digitally and also on Limited Edition Gold Vinyl.