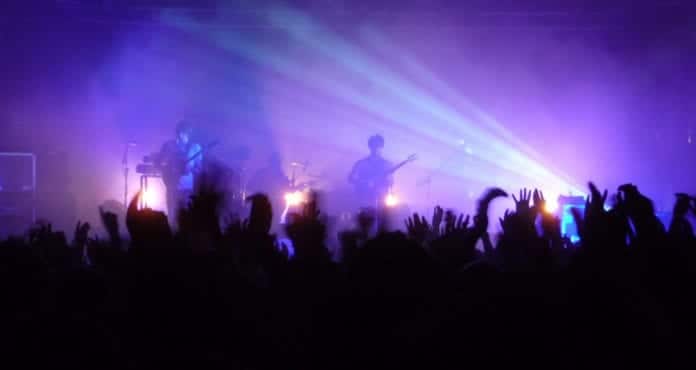 Foals' frontman Yannis Philippakis spoke to NME recently about the band's massive headline slot at Citadel festival in London this weekend, the anniversary of 'Antidotes', Jeremy Corbyn's 'galvanising effect' on young voters and their next album.
The band of five rockers from Oxford have become one of the best live acts around. They have headlined festivals all over the world and always electrify their loyal crowd of fans.
We haven't heard much from them recently who are between albums. But they did speak to NME recently, revealing plans of their upcoming album.
The interview went a little something like this:
Are you the kind of band that wants your next record to be a reaction against the previous one?
"I think that's the natural way that we work, I think we've also tried to keep that in check. I don't think that's always the healthiest move, I think it's good to be hungry and want to make big leaps between records and keep things surprising and keep it unpredictable and to grow. It's important for bands to evolve and I think it's one of the reasons that it's still exciting for us after having done four records. If we were just repeating the same thing and style, I think it would have got boring – but just making records to the reactions of the one that came before is probably not the healthiest thing because it's throwing the baby out with the bath water. I think that was the knee-jerk reaction we had at the beginning. We've got to go through some sort of violent change for the record to be what we want it to be. I'm excited for it and we're hungry for it. I'm excited to make a new body of work."
Lyrically, do you think you'll be inspired by the current political landscape and the divisive nature of society right now?
"Yeah. There's no other way, unless you're like some little weird egg man floating in space. I think the world is obviously affecting the way we feel as individuals. I definitely feel that when I'm writing lyrics or music, that it's in dialogue with what's going on around me in isolation – so I'm sure there will be things in the lyrics to do with, not just the political climate but also the environmental situation that's happening now. I think that it will be there. I don't think it'll be some political sloganeering record necessarily, but I'm definitely not going to shy away from engaging with the larger things that are out there. I think that would be irresponsible."