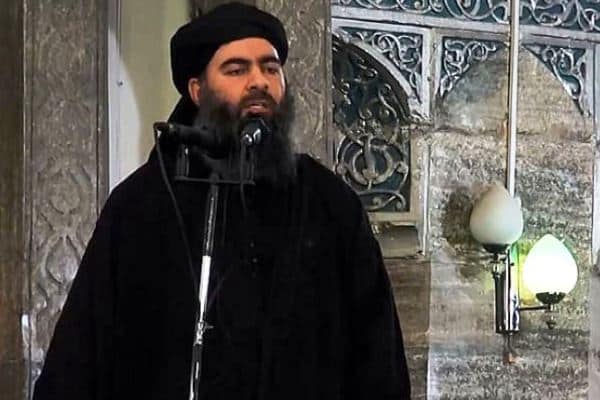 The United States has buried Islamic State leader Abu Bakr al Baghdadi at sea after a DNA test of his jocks led US forces to his lair.
SKY News reports that Syrian Defence Force officials said one of their "sources" managed to reach al Baghdadi at the hide out and stole his pants to prove his identity.
He said the SDF had been working with the CIA since May to track al Baghdadi down, before elite US special forces chased him into a dead-end tunnel on Saturday.
The IS leader detonated a suicide vest, killing himself and three of his children.
US officials told Reuters news agency al Baghdadi's remains were buried at sea and he was afforded religious rites – but did not disclose where or how long the burial lasted.
Its reports that before al Baghdadi's burial, his remains were taken to a secure facility to confirm his identity with forensic DNA testing.
US President Donald Trump said he may declassify and release part of the video taken on Saturday of the raid in which he described al Baghdadi "whimpering and crying" before he took his own life.
In a separate operation, the US confirmed on Monday it had killed Abul Hassan al Muhajir, an IS spokesman and potential future leader, who was on his way to transfer al Baghdadi to a new hiding place.
He was targeted in a village called Ein al Baat, near the city of Jaraboul in northern Syria, the commander of the Kurdish-led Syrian Democratic Forces, General Mazloum Abdi, said in a tweet.