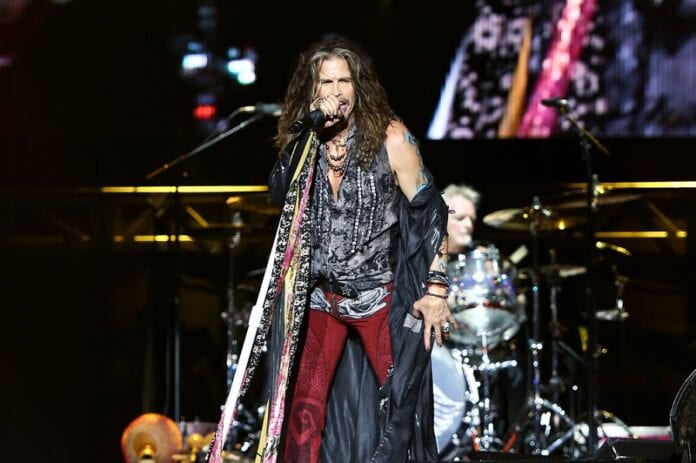 It has been revealed that Aerosmith's iconic track 'I Don't Want To Miss A Thing' was written for a woman to sing and not Steven Tyler.
Diane Warren, the writer of the hit, opened up about her work on The Rolling Stones magazine podcast series.
Warren had always wanted to be a songwriter from an early age. She went on to write some of the most memorable songs  that have been featured in films such as 'Rhythm Of The Night', Cher's 'If I Could Turn Back Time' and many more.
Now she has revealed that when she wrote Aerosmith's song, she never intended it to be sung by Tyler.
"Again, it was a title I had and I was shown the end of the movie (Armageddon). I met with Jerry Bruckheimer. Remember, he said he wasn't gonna work with me ever again, a year before? He changed his mind."
"So I went back and wrote the song. And never in a million years thought Aerosmith would do it. I kind of thought a female vocalist would end up doing it, but it's so much more powerful with Steven Tyler – him being that vulnerable in the song really worked."
"I remember the first time hearing it and just being literally knocked off my chair with how great that was. That should have won Record of the Year. That was a great record."
Surprisingly, 'I Don't Want To Miss A Thing' is Aerosmith's sole US number one to date. You can listen to it below.
Diane Warren is an extremely successful songwriter and she is releasing her first ever solo album this year. The album is called 'Diane Warren: The Cave Sessions Vol. 1.' and will feature John Legend, Celine Dion and many more. It is set for release early this year.
Currently, Aerosmith are set to head out on a European and UK tour this summer, check out all their dates here.