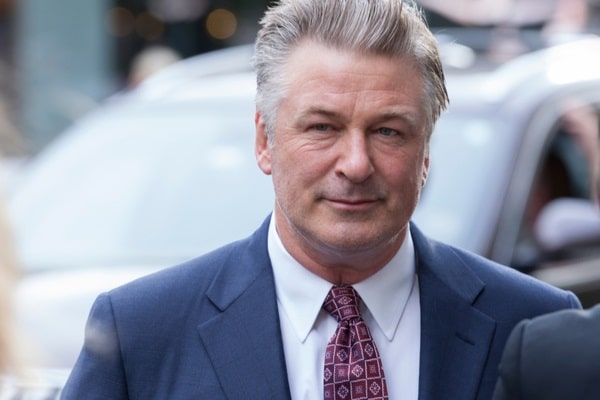 It has been reported that a prop gun fired by actor Alec Baldwin has killed a cinematographer. It has also left a director injured.
42 year old cinematographer Halyna Hutchins and director Joel Souza were taken to hospital. Hutchins later died of her injuries, while Souza being treated, before being discharged.
Hutchins death also comes just a week after a strike from Hollywood crew workers over dangerous working conditions was averted.
"open and active"
A spokesperson for the Sante Fe's Sherrif's Office had said that Alec Baldwin had been questioned by detectives.
"He provided statements and answered their questions. He came in voluntarily and he left the building after he finished his interviews. No charges have been filed and no arrests have been made", they said.
"This investigation remains open and active", they also added. "No charges have been filed in regard to this incident. Witnesses continue to be interviewed by detectives". #
Police also arrived at the movie set at Bonanza Creek Ranch at approximately 2pm. They had received emergecy calls of a shooting.
"distraught and in tears"
The local paper is The Sante Fe New Mexican. They also said that Alec Baldwin was "distraught and in tears while on the phone", following this incident.
Adam Egypt Mortimer, the movie's director also expressed his sadness over Halyna Hutchins' death.
"I'm so sad about losing Halyna", he tweeted. "And so infuriated that this could happen on a set. She was a brilliant talent who was absolutely committed to art and to film".
Sceen Actors Guild also released this statement.
"Our hearts go out to the family of Director of Photography Halyna Hutchins who has passed away and to Director Joel Souza who is injured and hospitalized. This is still an active investigation and we do not yet have all the facts. We will continue to work with production, the other unions, and the authorities to investigate this incident and to understand how to prevent such a thing from happening again".
Brandon Lee also died in a similar incident when shooting the Crow in 1993. Her brother Shannon paid this emotional tribute.
Our hearts go out to the family of Halyna Hutchins and to Joel Souza and all involved in the incident on "Rust". No one should ever be killed by a gun on a film set. Period. 💔

— Brandon Bruce Lee (@brandonblee) October 22, 2021
Alec Baldwin has starred in films and televison since the 1980s. He starred in "The Hunt for Red October" and two installments of the Mission Impossible Franchise.
He also earned plaudits for his Donald Trump portrayal on Saturday Night Live.