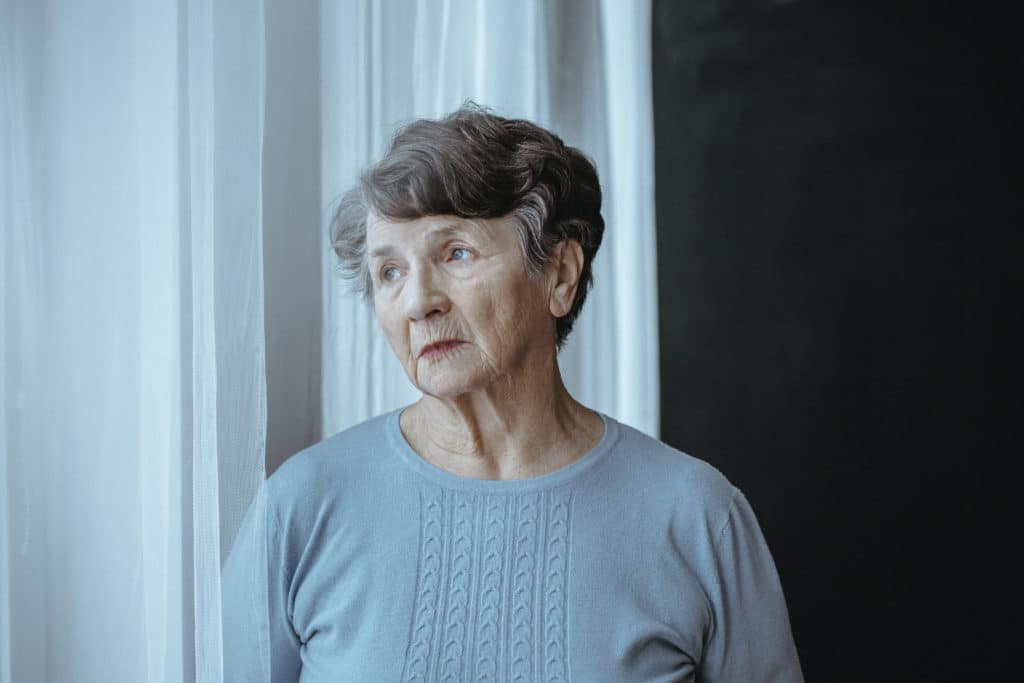 The Alzheimer Society of Ireland is holding an Emergency Dementia Summit in Dublin today.
They are calling on the Minister for Health Simon Harris and Minister for Older People Jim Daly to make good on their public statements that 'dementia is a key priority' by directing urgently needed funds to dementia-specific services in the 2019 HSE National Service Plan.
The ASI says €12 million would transform services for Alzheimer patients and the people who care for them.
People living with dementia and family carers have traveled from all over the country to the Emergency Summit to have their stories heard and demand that the Government make good on their promises.
"I've been a carer for over 13 years. I cared for my father who passed away in 2012 and today I'm caring for my grandmother and very little has changed since his diagnosis in 2005. When I've reached out to members of the government for their views on what supports should be needed or required I get a very copy and paste answer about concerns and how important these resources are but there needs to be a lot more actions and a lot less talk", said Rachel McMahon from Limerick, a member of the Dementia Carers Campaign Network.
The ASI, together with people with dementia and family carers, is asking Ministers Harris and Daly to show citizens of Ireland that they mean what they say.
Pat McLoughlin, ASI CEO said: "We are fed up listening to our Ministers saying that dementia is a key priority for them, but watch them continue to ignore our calls for ring-fenced dementia-specific funding. There are thousands of families up and down the country who have been struggling to access basic minimum level of supports and services for loved ones with dementia, and as a society we are failing to provide these people with the supports they need".
The Emergency Dementia Summit starts in Buswells hotel before moving over to Leinster House to a forum hosted by the All Party Oireachtas Group on Dementia, where participants, including carers and those living with dementia, will share their stories and how the lack of resources impacts heavily on their daily lives. All members of the Oireachtas have been invited to attend.
Facts About Dementia:

• The number of people with dementia in Ireland is expected to more than double over the next 20 years, from 55,000 today to 113,000 in 2036.
• Dementia is an umbrella term used to describe a range of conditions which cause changes and damage to the brain.
• Dementia is progressive. There is currently no cure. Dementia is not simply a health issue but a social issue that requires a community response.
• The majority of people with dementia (63%) live at home in the community. Over 180,000 people in Ireland are currently or have been carers for a family member or partner with dementia with many more providing support and care in other ways.
• Each year over 4,000 people develop dementia. That's at least 11 people every day and anyone can get dementia – even people in their 30s/40s/50s.
• 1 in 10 people diagnosed with dementia in Ireland are under 65.
• The overall cost of dementia care in Ireland is just over €1.69 billion per annum; 48% of this is attributable to family care; 43% is accounted for by residential care; formal health and social care services contribute only 9% to the total cost
Figures referenced to Cahill, S. & Pierce, M. (2013) The Prevalence of Dementia in Ireland
ASI Pre-Budget Submission 2019 asks:
€7.415 million for a minimum standard of community services in each county
The National Dementia Strategy committed to identifying gaps in existing provision and prioritise areas for action. The HSE and the ASI mapped dementia specific community services across Ireland and found acute inequity of service between the counties. This clear geographic lottery shows that without delay funding must be provided so that each county can offer a minimum standard of community services. 
€2.31 million to roll out a Dementia Adviser service across Ireland
Dementia Advisers support individuals and their families throughout their dementia journey. In the absence of a pathway of care, evidence shows that their advice and support is crucial.
There are only 8 Dementia Advisers covering 11 counties and demand is increasing, fueled by a growth in awareness due to the HSE's Understand Together campaign. 
€2.24 million to provide Key Workers in every HSE Local Health Office
The National Dementia Strategy outlines a need for the coordinated care of each person with dementia and that continuity of care is promoted. The role of Key Worker is of paramount importance to assisting people to navigate complex care pathways and promoting a collaborative management plan for individual dementia care. It would be critical in supporting and facilitating an integrated approach to dementia care. 
€852,000 for Dementia Inclusive Community Coordinators across Ireland
The National Dementia Strategy emphasises the need for a 'whole community response' to dementia and the HSE's Understand Together campaign provides the foundation for this Community Activation work. With that project nearing completion funding must be provided to continue to support the development of a dementia inclusive Ireland.
'Dementia Specific Services in the Community: Mapping Public and Voluntary Services':
In September 2016, the National Dementia Office (NDO), Health Service Executive (HSE) and the Alzheimer Society of Ireland (ASI) partnered on a project to map dementia-specific community-based services nationally. The project supports the implementation of the National Dementia Strategy (NDS) under a commitment by the HSE to critically review health and personal social services for people with dementia to (i) identify gaps in existing provision, and (ii) prioritise areas for action in accordance with resource availability.
The full report can be accessed via this link: http://www.understandtogether.ie/news-and-events/news/Final-Report-Dementia-Specific-Services-Mapping-Project.pdf
Helpline: The Alzheimer Society of Ireland National Helpline is open six days a week Monday to Friday 10am–5pm and Saturday 10am–4pm on 1800 341 341.