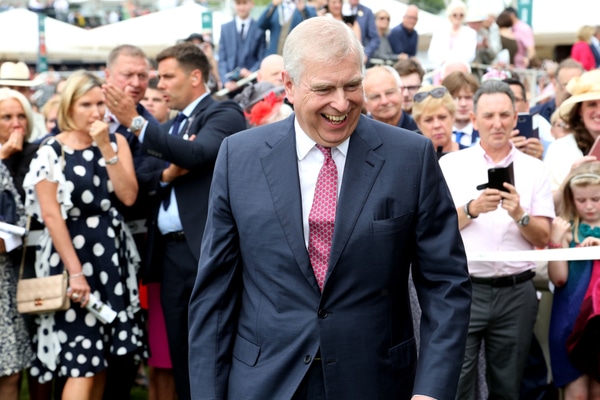 The potential case between Prince Andrew and his accuser, Virginia Guiffre has been settled, relieving the duke of future testimonial duties. According to a court filing, an unspecified sum will be paid out to Guiffre on behalf of Duke of York.
Writing to a New York judge on behalf of both parties, the accuser's representative David Boies claimed an "out of court settlement" had been reached. Part of the agreement will see Andrew make a "substantial donation" to Ms Guiffre's established charity in support of sex trafficking victims.
Claims made by the accuser label Andrew as the man the then 17-year-old had been forced into sexual relations with. The duke has been found to be a known acquaintance of deceased and disgraced financier, Jeffrey Epstien, who is said to have introduced the pair.
Epstein was convicted in 2008 by a Florida state court of procuring a child for prostitution and of soliciting a prostitute. Epstein died in his cell in August 2019 while awaiting trial for his horrendous sex crimes, which was ruled a suicide by New York's chief medical examiner. Aside from his own self-hanging on Newsnight with Emily Maitlis, Prince Andrew has never been criminally charged for his heinous crimes and has denied all allegations.
The new update means a civil case planned for later this year is no longer required and Andrew will no longer have to testify under oath.
"The parties will file a stipulated dismissal upon Ms Giuffre's receipt of the settlement (the sum of which is not being disclosed)," said the court filing. "Prince Andrew has never intended to malign Ms Giuffre's character, and he accepts that she has suffered both as an established victim of abuse and as a result of unfair public attacks. He pledges to demonstrate his regret for his association with Epstein by supporting the fight against the evils of sex trafficking, and by supporting its victims."
Last month, Andrew was stripped of his honorary military titles and charitable roles after New York Judge Lewis Kaplan denied his plea to dismiss Ms Giuffre's case. Ms Giuffre, now 38, alleged Andrew sexually assaulted her at the London home of socialite Ghislaine Maxwell following a night out in 2001. Giuffre sued the prince last year for unspecified damages, alleging that she was trafficked to him by Epstein and Maxwell.