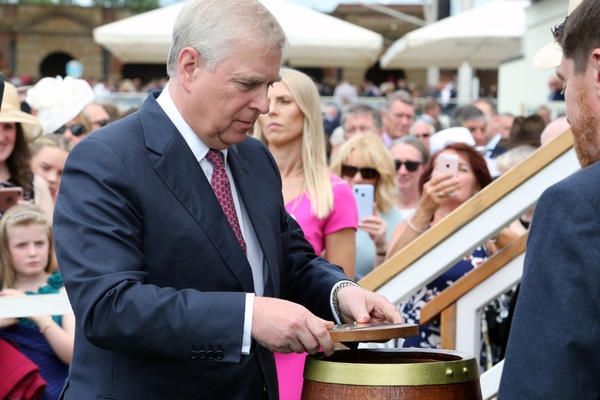 It has been reported that Prince Andrew is to become a "person of interest" in the Jeffrey Epstein probe.
It emerged that investigators were keen to speak to the Duke of York as a witness in Epstein's alleged co-conspirators.
This is also the first time that Prince Andrew has been named as a "person of interest".
"potential witness"
A source close to this probe has said that Prince Andrew is considered a "person of interest" in this probe into the activities of Epstein. The royal is viewed "at least as a potential witness". 
They also said that they do not expect to interview him. "He doesn't seem to want to talk to us", they said.
"They are thinking he may have been involved in criminal wrongdoing", said New York lawyer Daniel Bibb. "They may be investigating him". 
Another lawyer who did not want to be named also added that this could be "bad news" for Prince Andrew, as they "haven't ruled out the possibility that he committed a crime".
Prince Andrew facing lawsuit
On top of this, Prince Andrew was sued last week by a woman who claimed that the royal sexually assaulted her twenty years ago when she was seventeen.
Last week, Virgina Giuffre alleged that she was forced into sexual labour by Jeffrey Epstein.
According to the complaint, "Prince Andrew forced Plaintiff, a child, to have sexual intercourse with Prince Andrew against her will". 
Prince Andrew's legal representatives have refused to comment on these allegations.
"I am holding Prince Andrew accountable for what he did to me", Giuffre said in a statement. "The powerful and rich are not exempt from being held responsible for their actions". 
"I hope that other victims will see that it is possible not to live in silence and fear, but to reclaim one's life by speaking out and demanding justice". 
She claimed that she was forced to have sexual intercourse by Prince Andrew at the London residence of Ghislaine Maxwell, an associate of Epstein.
More on this here.