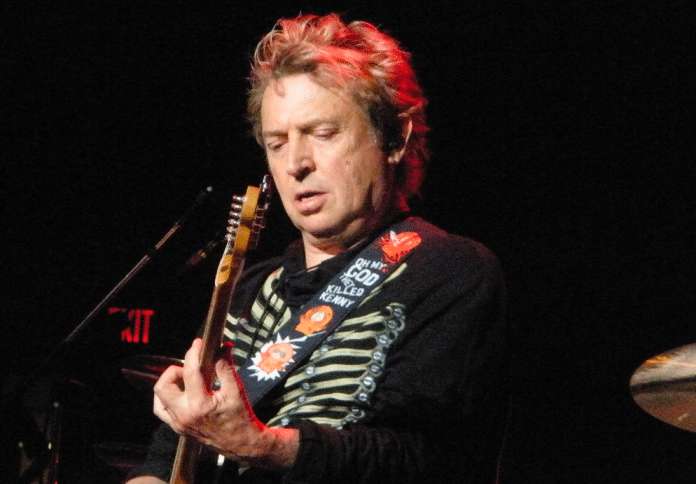 The Police's Andy Summers has just announced dates for Dublin, Cork & Belfast! The guitar legend and multi Grammy award winner has announced that he will be bringing his world tour to our shores this May. And not just in Dublin, dates for Cork and Belfast have also been announced.
The tour follows Summer's 2017 record 'Triboluminescence', which was described as 'one of rock and roll's best instrumental albums of the year'. Summer will perform in Cork Opera House on May 16th, Dublins' Vicar Street on May 17th and Belfast's Ulster Hall on May 28th.
You'll get to enjoy Summers' solo music, music of The Police and even tracks from his time spent with Stewart Copeland and Sting.
Tickets go on sale next Friday at 9am on ticketmaster.ie and this Wednesday the 7th at 10am from corkoperahouse.ie.
'Triboluminescence' means 'creating light out of dark' and Summers played every instrument on every track except one. Speaking about the album previously he said:
'I'm trying to create almost like a new genre of music, which I think is all my own. I've sort of come to the place with recording where this what I really enjoy. I really do it all, and I've found that becomes the truest expression of what I really want to express.'
'It went through a process before I got to a track that had what I thought was the right level of cool, the right level of hipness, and wasn't reaching too hard to impress anybody.' he continued.
'The way it started was I think I had a track with this amazing sound in the middle of it, this Indian orchestra, and I immediately wrote that melody. And then it sort of went on from there.'
Feature Image: Nicole Pellegrini