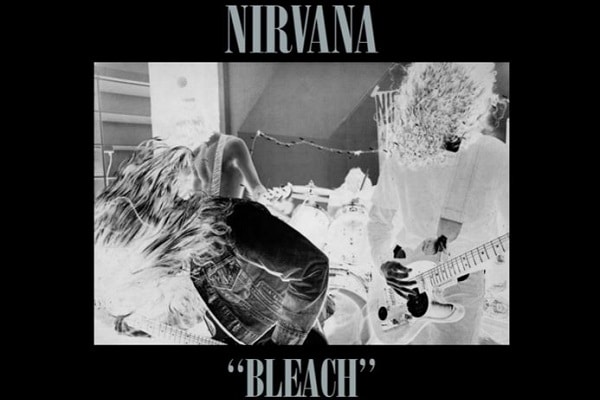 32 years ago, yesterday, an incredible album which sown the seeds for a future music revolution was born through Bleach. Nirvana's debut album arrived via Sub Pop in the summer of '89 to little fanfare, although the album grew into a pivotal moment in pop culture.
Although Bleach initially failed to break into the Billboard 200 Album Chart, the band had begun to garner a cult following in Seattle. Taking to Reciprocal Recordings in Seattle between December '88 and January '89, Nirvana recorded their debut album with producer Jack Endino. After spending five hours of their Christmas Eve in the studio, the band returned on New Year's Eve for a three-day marathon of recording.
In the early stages of developing the album's tracks, Nirvana booked a studio with Melvins drummer, Dale Crover on the skins. With the band eventually choosing Chad Channing to perform on the album, attempts of re-recording the percussion hit a snag. Tracks like Floyd the Barber, Paper Cuts and Downer could not be recreated with Chad, which resulted in the decision to remix Crover's versions for the disc.
In addition to Kurt Cobain, Krist Novoselic and a combination of Channing and Crover, Bleach had yet another name to credit on the album. Guitarist, Jason Everman not only joined the sessions as a second guitar player, but he also fronted the band's $606 bill Endino charged the struggling group for 30 hours of recording.
Rumour has it that Everman was that impressed by Nirvana's demo with Crover, he helped back the sessions. Briefly joining as a second guitarist, things did not work out for Everman, and the group ended up staying as a three-piece (for the time being). However, despite not playing on the album, the guitarist still received credit on Bleach, with Novoselic stating, "We just wanted to make him feel at home in the band".
The album was not always going to be called Bleach, with the band initially going with Too Many Humans for their working title. Nirvana settled with the moniker after Kurt saw an AIDS prevention poster advising heroin addicts to "bleach their works" before using.
The album arrived with just one single, a cover of the Shocking Blue song Love Buzz, which received mixed reactions from the original band. Although Klassje van der Wal claimed he was happy with Novoselic citing him as "a bass god", guitarist Robbie Van Leeuwen was not as thrilled.
Van Leeuwen reportedly listened to Bleach but felt the cover was inferior to Shocking Blue's and returned it to a friend. Kurt also shared his problem with the track in an interview with NME, where he said he wished Nirvana could have "recorded it a lot heavier. It was one of our first recordings. We weren't sure just what we wanted to do so it turned out kind of wimpy compared to our most recent recordings."
Bleach is jam packed with many other classic Nirvana tracks, including About A Girl, School, and Love Buzz. The latter released as the band's debut single in November '88, via Sub Pop.  It is the only Nirvana album released on the Sub Pop label and their only album to feature drummer Chad Channing.
Following the success of their second album, Nevermind, Geffen Records reissued Bleach and the album peaked at number 89 on the Billboard 200, peaked at number 33 on the UK Albums Chart. Kurt's death in '94 led to a resurgence in the album's popularity, gaining the number one spot on the Top Pop Catalog Albums chart. The album also ranked 13 on Rolling Stone's 50 Greatest Grunge Albums list.