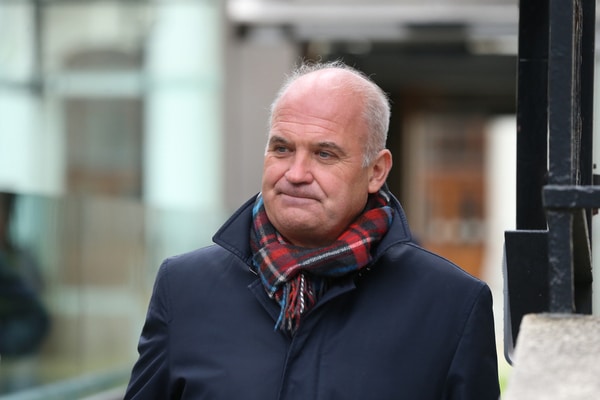 Dr Tony Holohan discussed the use of antigen testing in relation to aviation travel when he appeared before the an Oireachtas Committee this afternoon. While the tests are used in numerous EU countries, NPHET has objected to the use of the rapid tests among the general public.
The Government's chief scientific adviser, Dr Mark Ferguson has conducted a report to advocate their use, which the Government has adopted. The Oireachtas Transport committee heard from numerous experts last week, who also advocated the use of the rapid tests, which resulted in a call for the CMO to explain his opposition to them.
Before today's meeting, Committee Cathaoirleach Kieran O'Donnell welcomed Dr Holohan and his colleagues' acceptance of the invitation to appear before the committee.
"The committee believes that rapid antigen testing should now form part of the public health toolkit for Covid-19 alongside PCR testing. They are not mutually exclusive. In fact, they can be complimentary," O'Donnell said.
"Many other countries have adopted rapid antigen testing and indeed it is allowed under the EU Digital Covid Certificate, which Ireland is introducing. We must ensure that our airline industry is not put at a competitive disadvantage when it comes to the use of rapid antigen testing," he said.
The committee has already recommended the setup of a pilot antigen testing scheme on a specific air route out of Ireland. This was noted by O'Donnell, who said the committee will be discussing this proposal with Dr Holohan today.
"Along with PCR testing, rapid antigen testing has a positive role in the fight against Covid-19 by detecting and thus reducing the risk of contracting and spreading of the virus," O'Donnell said. "Importantly, anything that helps to reduce the risks from the coronavirus should be utilised," he said.
According to O'Donnell, the committee "has already held a number of public hearings into the role rapid antigen testing can play in the aviation, travel and other sectors. We have heard from world renowned experts, Professor Mark Ferguson, the Government's chief scientific advisor, and Harvard Professor Michael Mina, who both gave clear scientific proof why rapid antigen testing should form part of the public health toolkit for Covid-19 alongside PCR testing," he said.
"We look forward to discussing this science and related matters, including developments around the Delta variant in respect of the UK, with Dr Holohan and his NPHET colleagues."
Meanwhile, Dr Holohan has received the Honorary Freedom of the City of Dublin, which was conferred by Dublin City Councillors. Dr Holohan accepted the acknowledgement on behalf of all health care workers. The conferral ceremony took place in the Oak Room of the Mansion House, Dawson Street, with just Dr Holohan's family present.