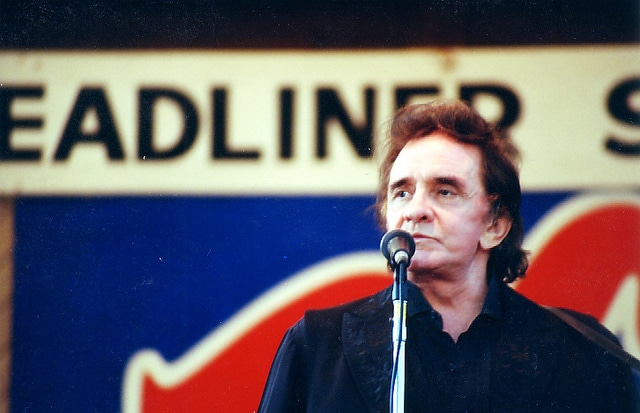 Happy Valentine's Day from Radio Nova, to show our love for our listeners we dug out one of the most romantic love letters, written by 'The Man in Black'.
The note was written by singer-songwriter Johnny Cash to his long-time wife June Carter Cash.
The couple's romance was immortalised in the biopic 'Walk The Line', which documented their rocky 13 year relationship before they were married.
In 1968, Johnny proposed to June where the pair had first met each other, the Grand Ole Opry venue in Nashville, Tennessee.
The couple continued to record music together and tour for the next 35 years, until his wife passed away in May 2003.
Johnny Cash wrote the following love letter for June Cash's 65th birthday, it reads:
"June 23rd 1994
Odense, Denmark.
Happy Birthday Princess,
We get old and get use to each other. We think alike. We read each others minds. We know what the other wants without asking. Sometimes we irritate each other a little bit. Maybe sometimes take each other for granted.
But once in awhile, like today, I meditate on it and realize how lucky I am to share my life with the greatest woman I ever met. You still fascinate and inspire me. You influence me for the better. You're the object of my desire, the #1 Earthly reason for my existence. I love you very much.
Happy Birthday Princess.
John."
Happy Valentine's Day from Radio NOVA.